CREATE allows you to convert your text into speech with different voice types, depending on your preference. 
In CREATE, open the Music Library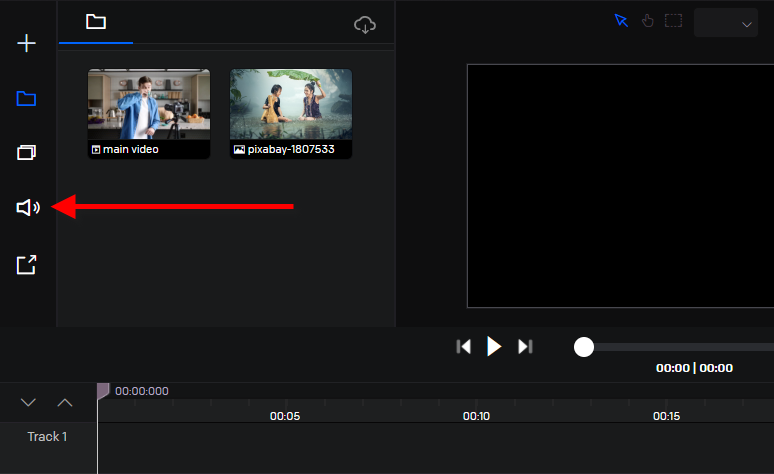 Click on the Text to Speech icon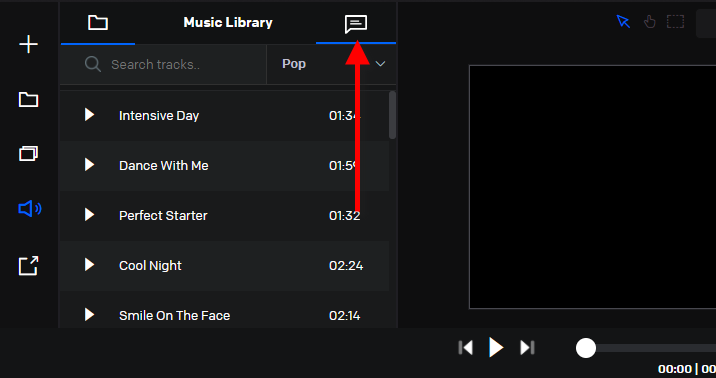 Select a Language, and a Voice-style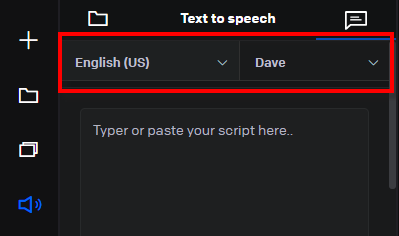 Then type or paste your text in the main text area (Max Length: 3000 characters including spaces).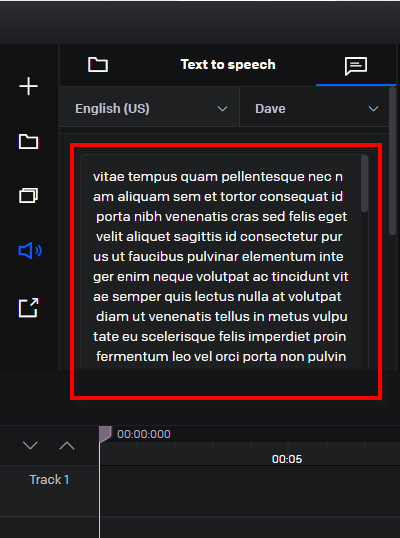 Scroll down and set the Speed and Pitch as you like, and hit Generate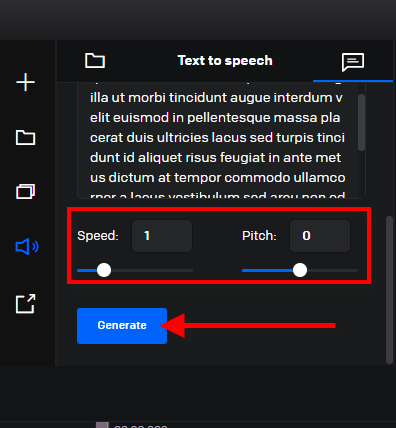 Click Preview to listen to the generated audio. If you're happy with the result click the Add button to add the audio to the tracks and to your media library.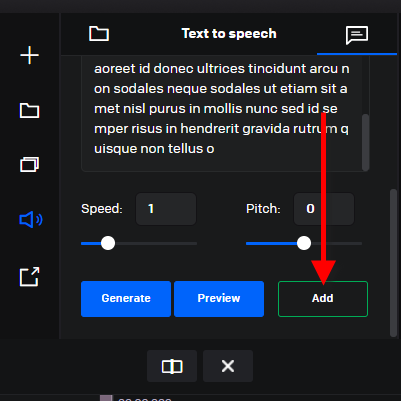 ---
ADD PAUSE BETWEEN WORDS OR SENTENCE
To insert a pause between words or sentences type [PAUSE=S] where S is the number of seconds.
For example: "How are you?[PAUSE=3] I am good."
The voice will make a 3-second pause after "How are you?" before it reads the next sentence.
To give more control over the pause timing, you may also use a decimal point to add milliseconds
For example: "How are you?[PAUSE=3.5] I am good."
This will give a 3.5 seconds pause which is equal to 3500 milliseconds