The dedicated Console of the Chrome browser is very useful for advanced users in debugging errors. But it's not just limited to advanced users. 
If you're having issues with your videos, you can access your browser console to check for any error messages. If you see any errors, you may copy or screenshot the error and open a  ticket HERE to get the fastest possible assistance.
Opening the Console
You may access the Console as a full-screen, dedicated panel by pressing Ctrl+Shift+J (Windows / Linux) or Cmd+Opt+J (Mac) on your keyboard.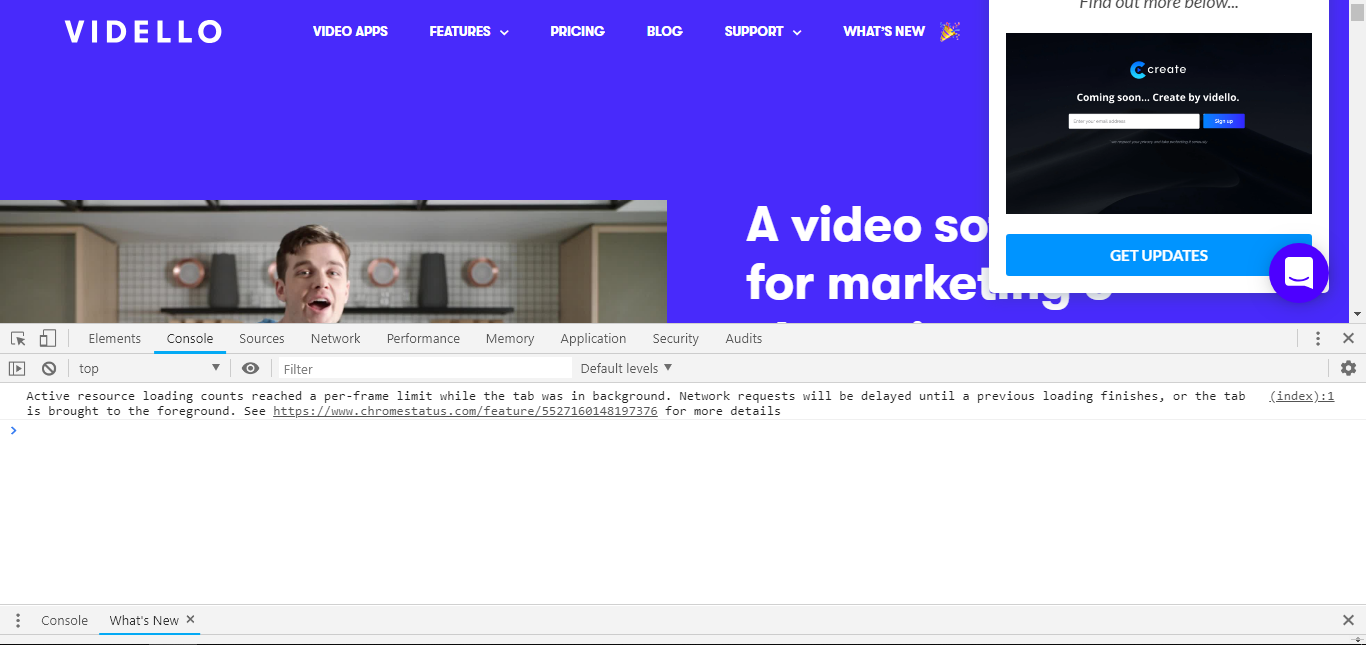 ---
You can also access the console by clicking on the Chrome menu -> More Tools -> Developer Options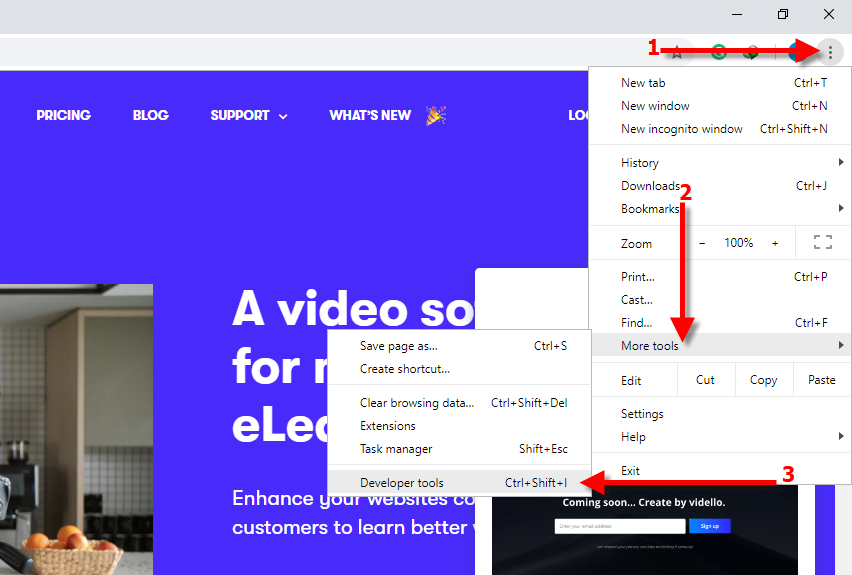 Then click on Console