Once your 7-day free trial expires, you need to activate your account to continue using Vidello.
Our free trial has only one restriction: the Vidello logo appears on all your videos. However, once you sign up for a paid account, it will be removed and you'll be able to use your own.
Here is what you need to do:
1) Go to the "Account page" > click on "Your plan"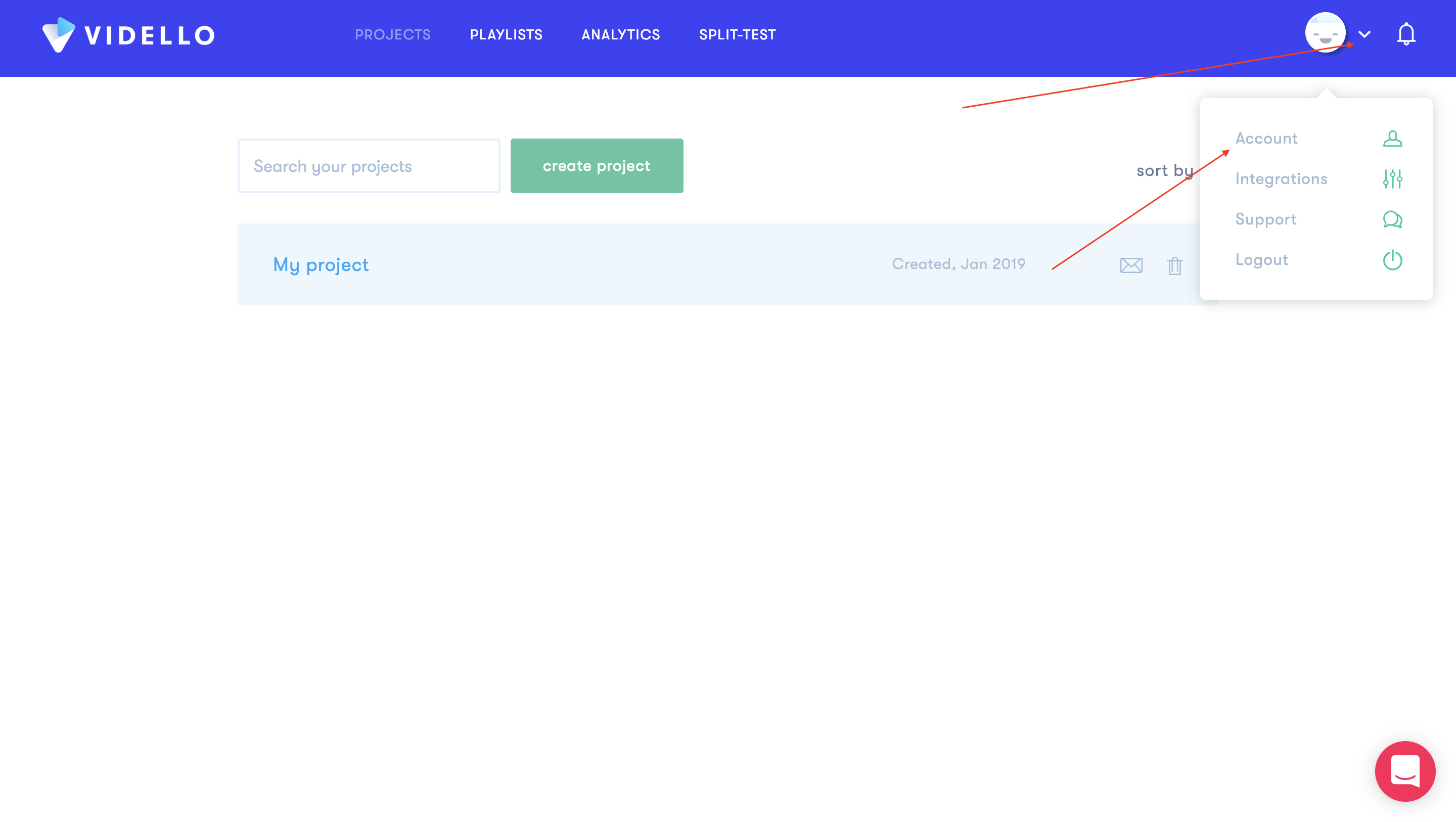 2) Choose your plan. We recommend starting with the "Standard plan". You can just upgrade to a higher plan (PRO) with more bandwidth later on.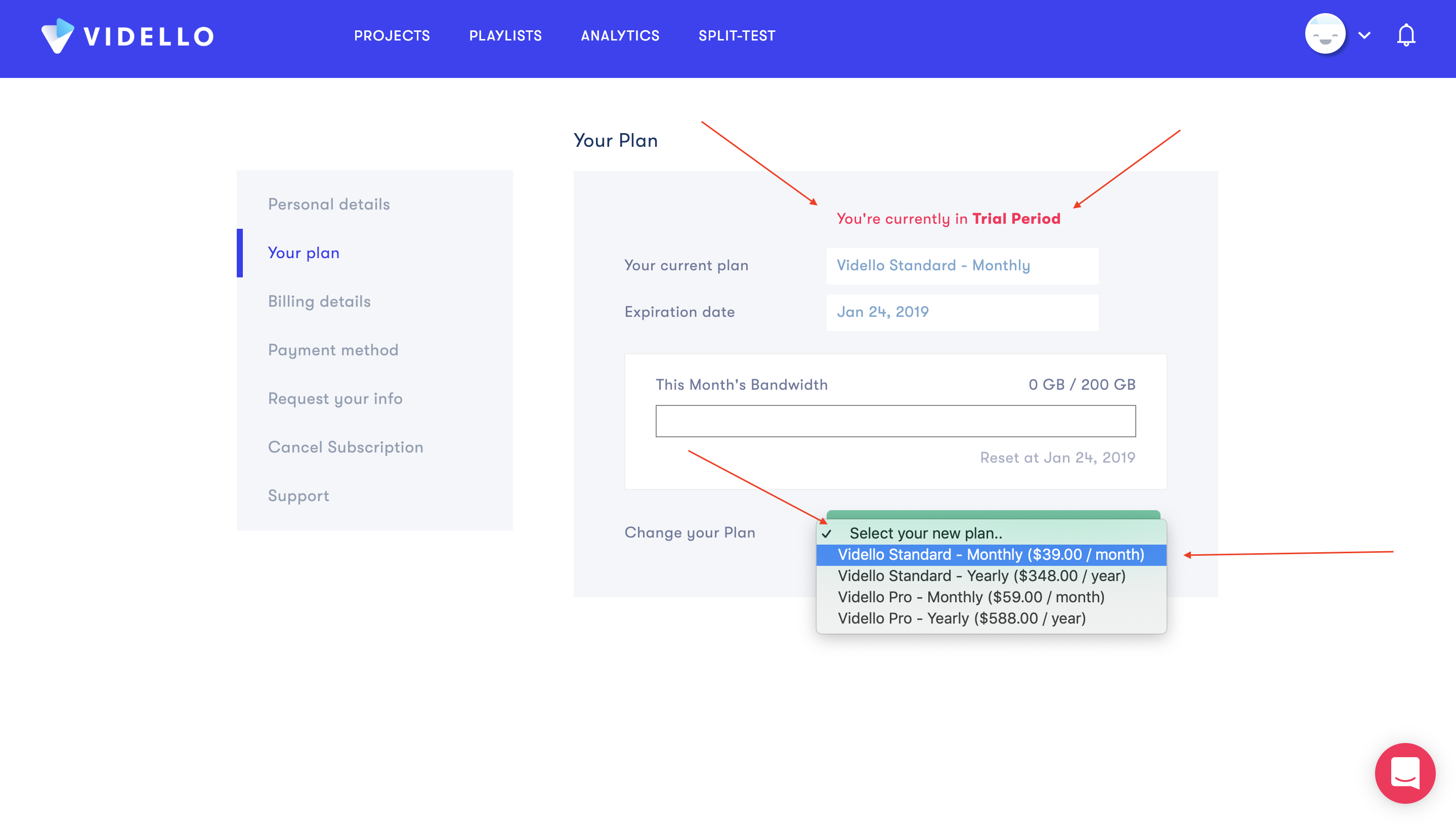 3) A pop up window with the details of the plan will appear > click on "Proceed to Checkout"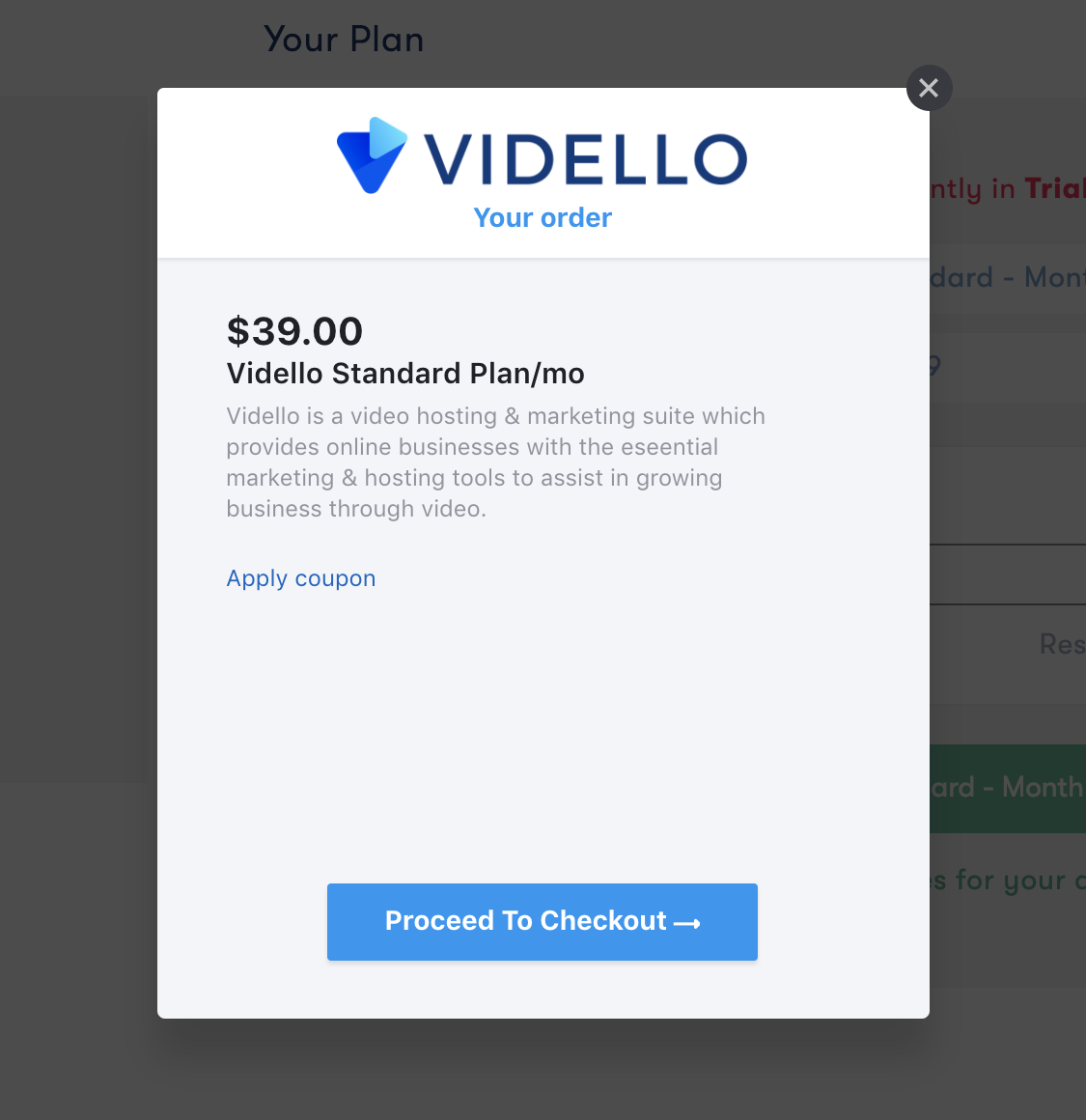 4) Add your billing address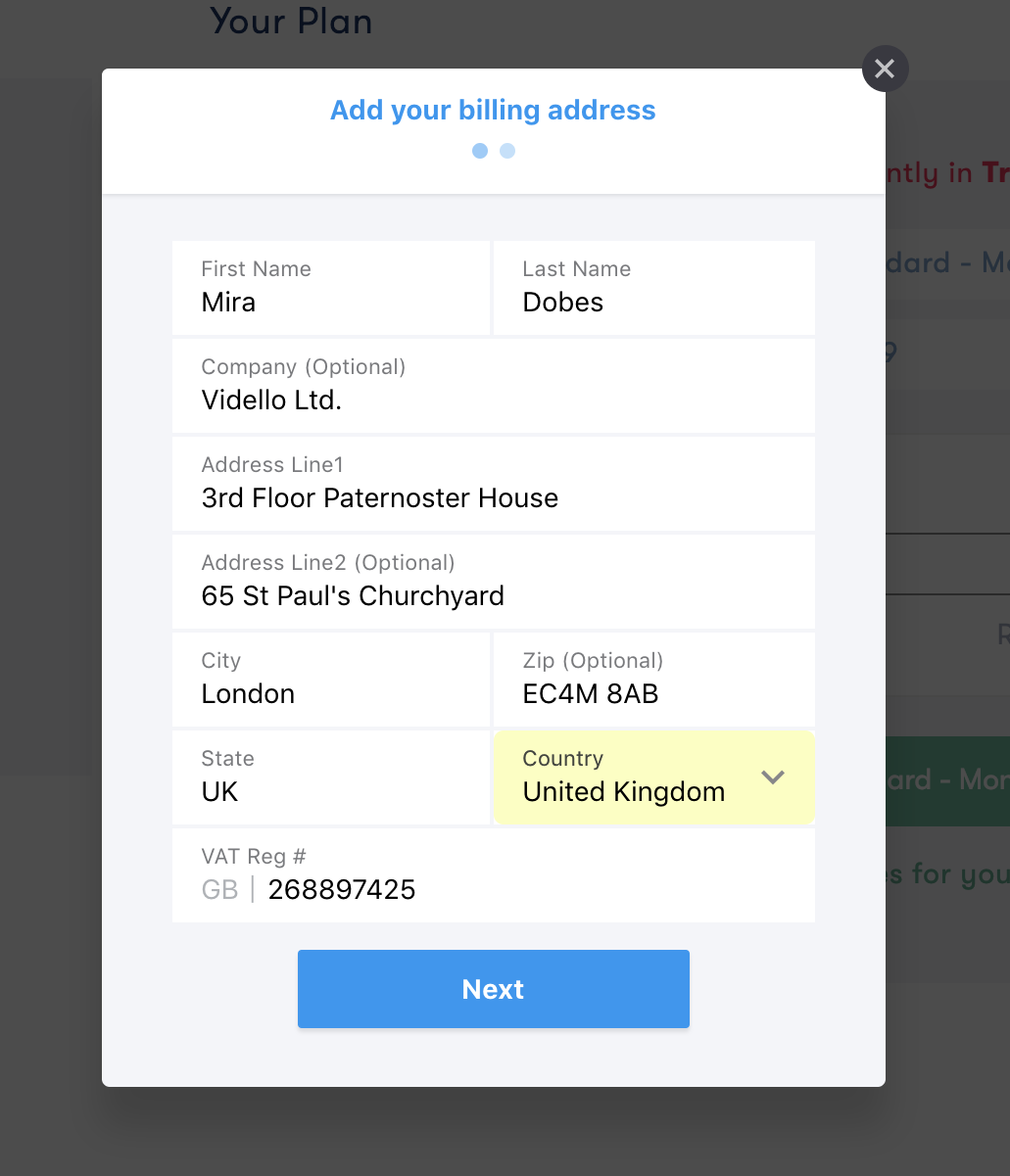 5) Add your payment details and click on "Next"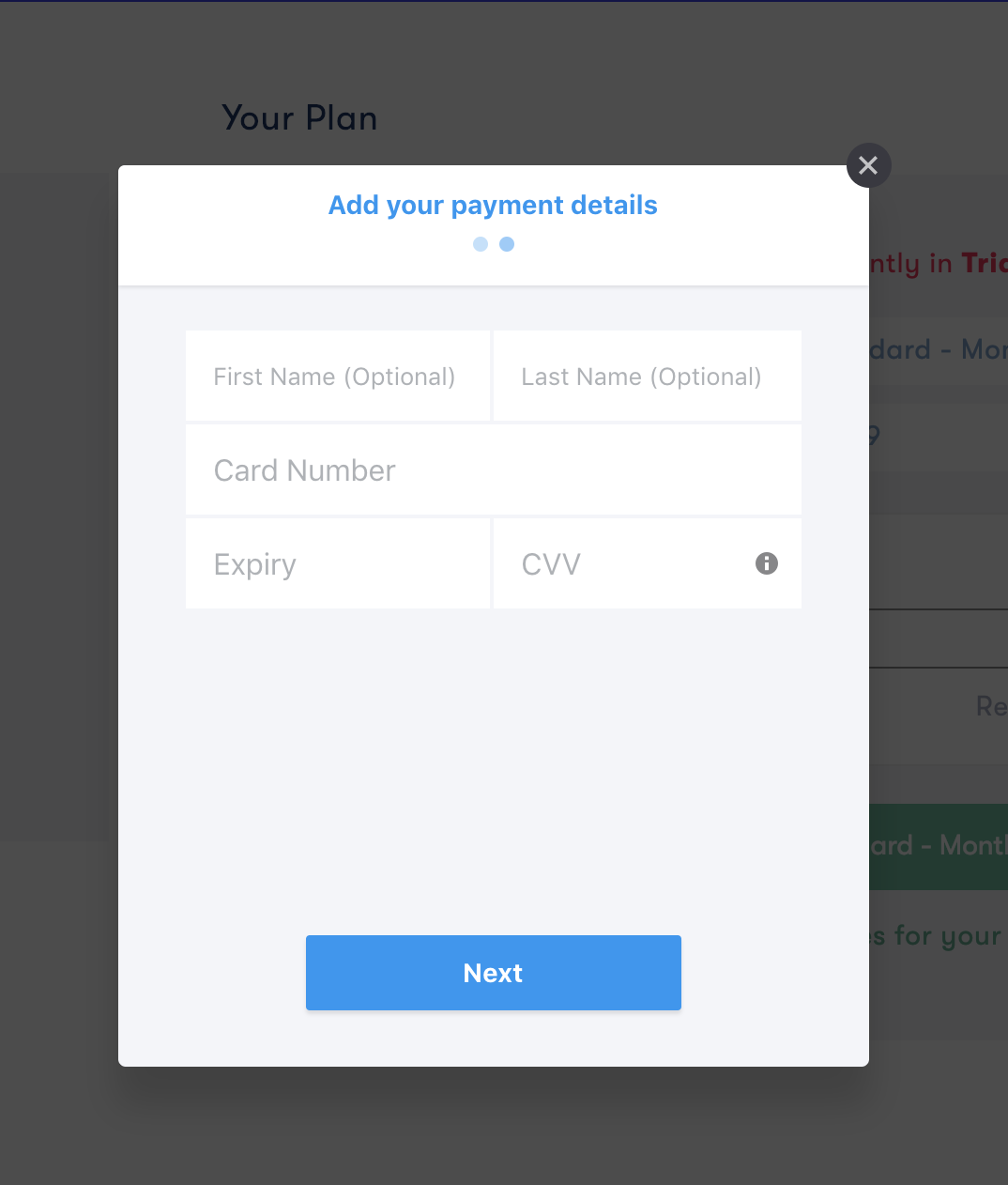 Refresh your browser.
That's it! Your account is fully activated.