If you have several videos to upload, you would want to upload them to VIDELLO in bulk to save time. VIDELLO allows you to upload up to 10 videos simultaneously.
In your Project simply click Upload Video and select "click to browse"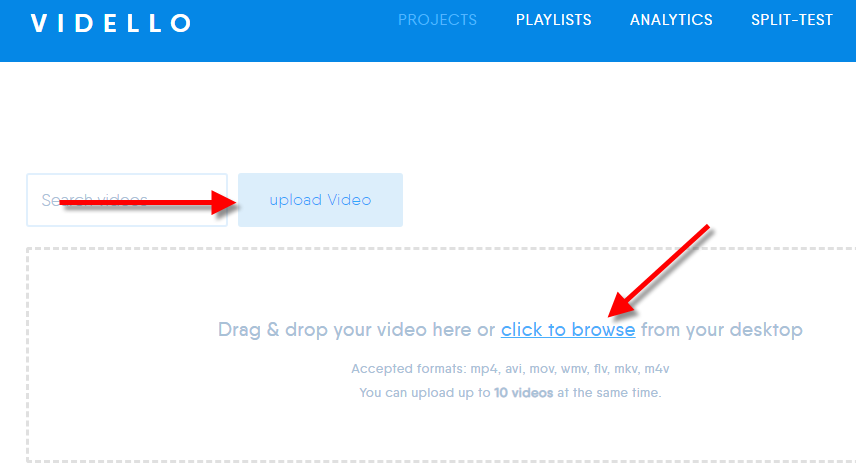 Hold down the shift or control buttons while browsing to select multiple video files.

After you have chosen your videos, wait for the upload to complete and you can then customized your videos.