One of the simplest ways to create a GIF is by using VIDELLO's very own GIF Creator. It generates GIFs from your videos and convert them to high quality GIFs that are perfect for sharing.
To start creating a GIF, simply click on GIF Creator at the lower left panel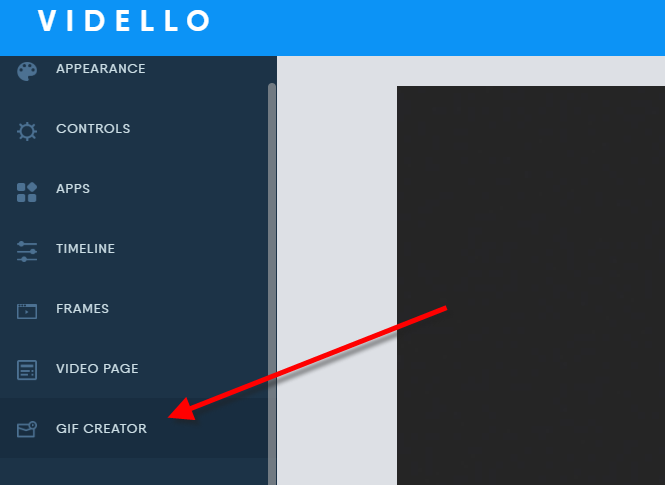 Then select the Start and End point in the timeline

Click on Create GIF after selecting the start and end points.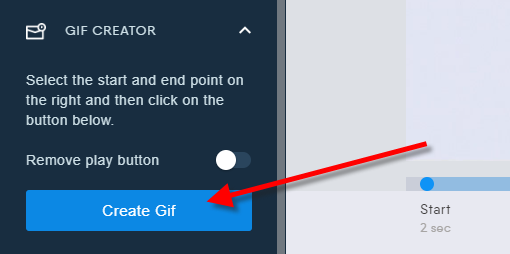 ---
You can also remove the Play button overlay on the GIF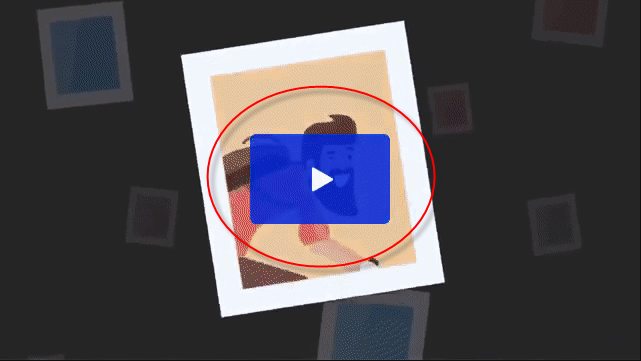 by sliding the Remove play button tab.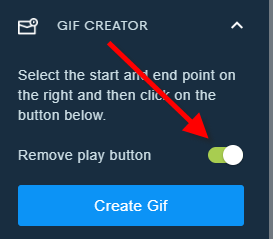 If you have created a GIF and just removed the play button, you'll need to click again on the Create GIF.
---
Simply share the GIF by Downloading the file, or just sharing the GIF URL