Split testing is a tactic to help you find out which videos work best for your target audience.
To start testing your videos:
1. In your Vidello dashboard click on "SPLIT-TEST"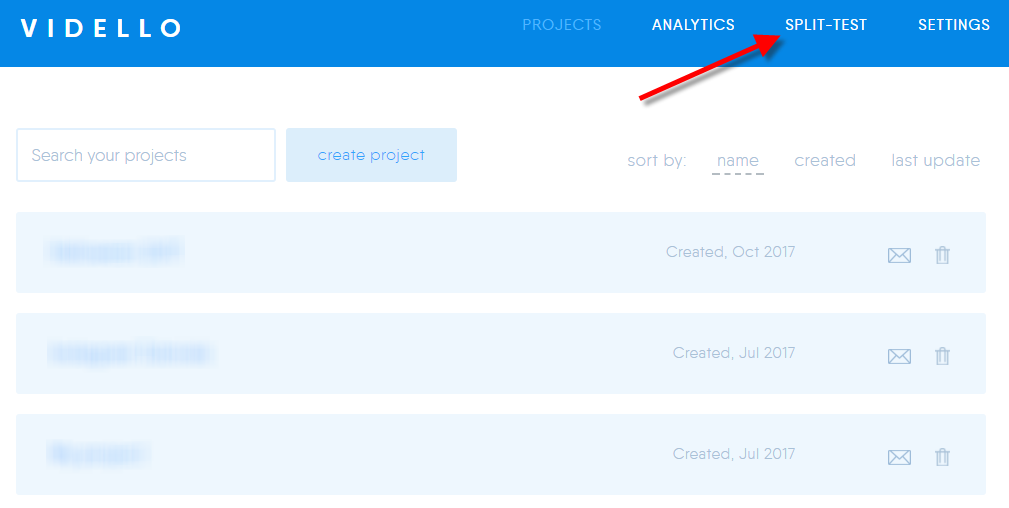 2. Click Create a new Split-test

3. Enter a name and click Create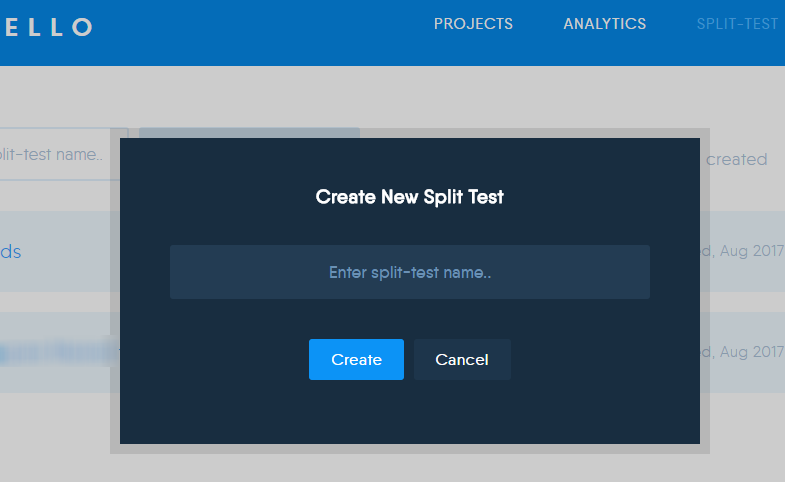 4. Add the first video on the A panel by clicking on "click here to select a video",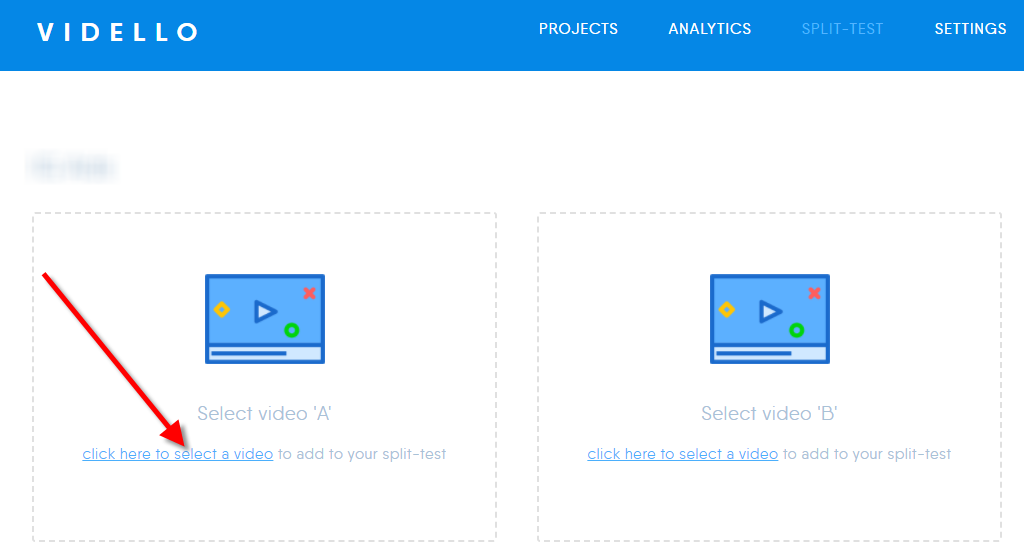 5. On the pop-up, click the Project where the video is located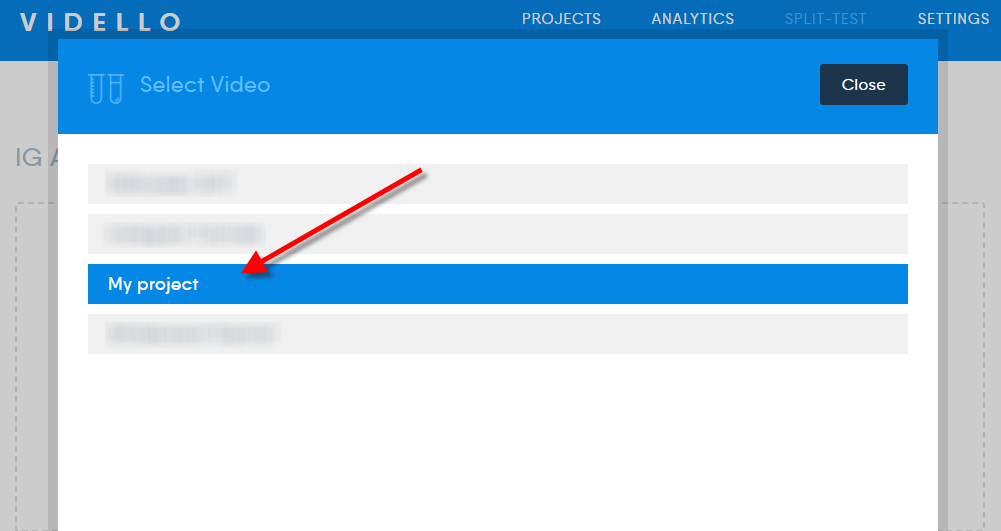 6. Click on the video to add it to the A panel. Doing the same steps 4 - 6 to add the second video to the B panel.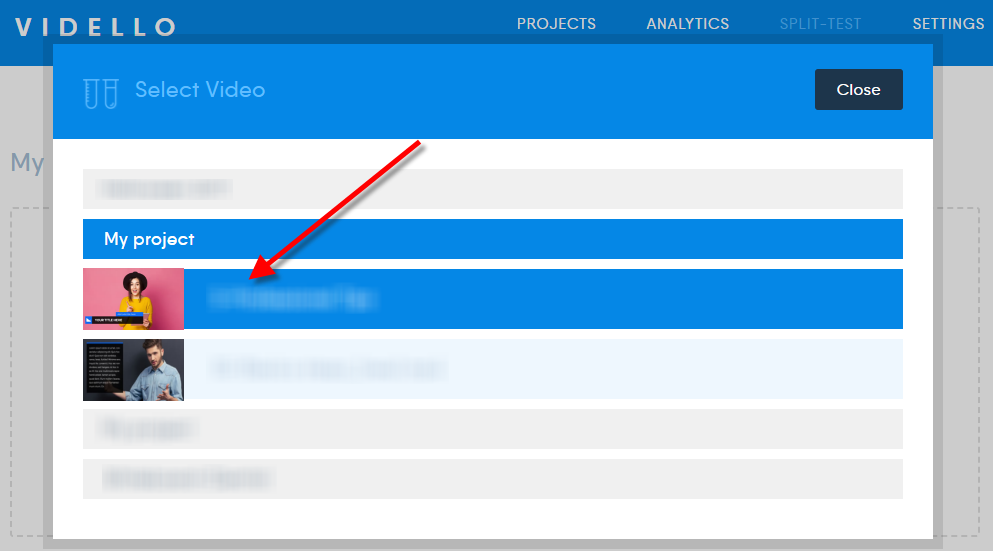 7. After both videos is added click Save

8. Copy the embed code and paste it to your webpage or website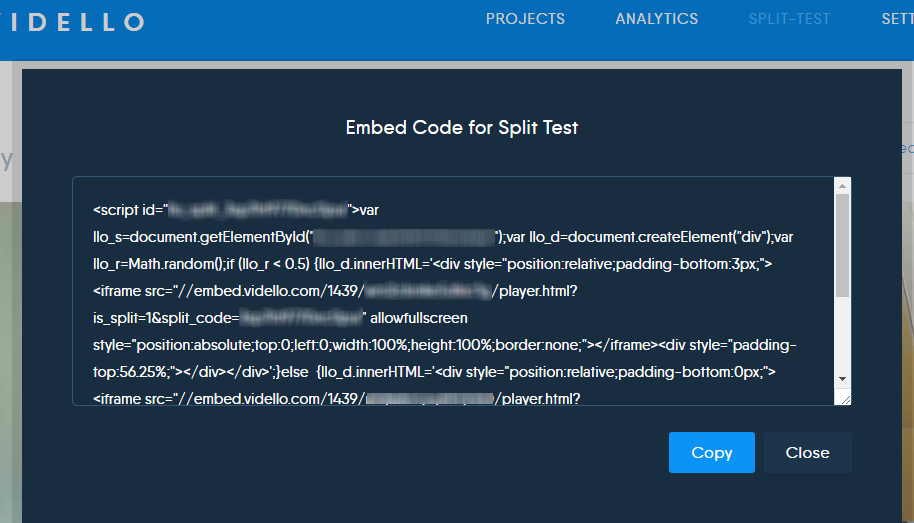 ---
Show Split-Test Result
The system randomly select which video your page visitor will see. 
To view the results, open the test you created and below the videos select the number of days and click "get stats"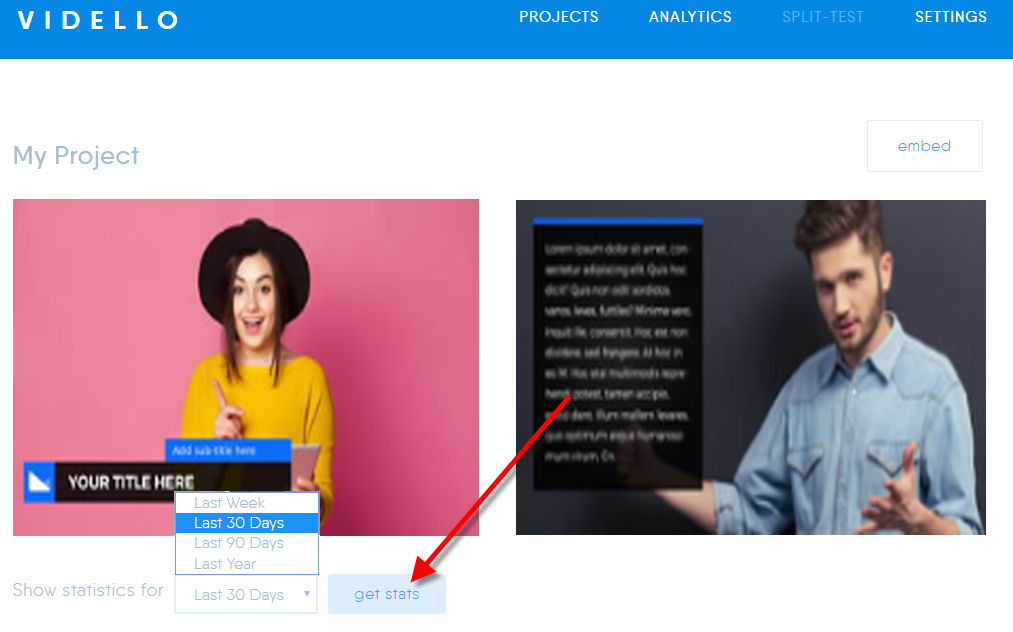 From there you will find the number of Views, Plays, Play Rate, Engagement, and Opt-ins