Edit and Share and HTML page that contains your videos with the Video Page. 
To edit the Video Page
In the editor click Video Page at the left panel
In the Video Page settings you can change the Page and Box Color, and change the Fonts.
---
To change the text simply hightlight the default text and press Delete. Then enter your own text.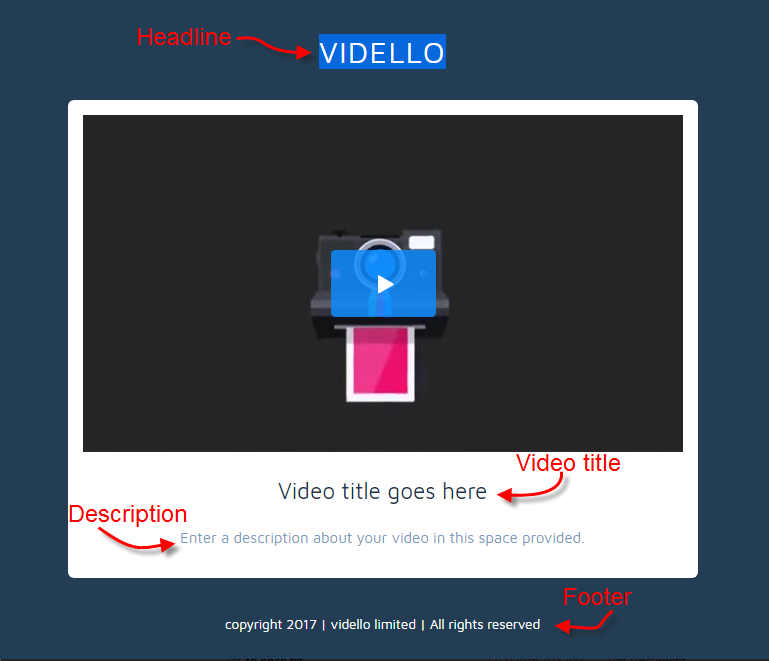 ---
In the Vidello editor click on the "open video page" icon to view the Video Page