Enabling autoplay to your videos can easily eat up your bandwidth allocation. So we thought about it and developed a new feature allowing to set up autoplay when a user first visit your site, and for every next visit autoplay won't be active.  
To enable:
Click Controls on the left panel of the editor
Slide the switch to turn on the Autoplay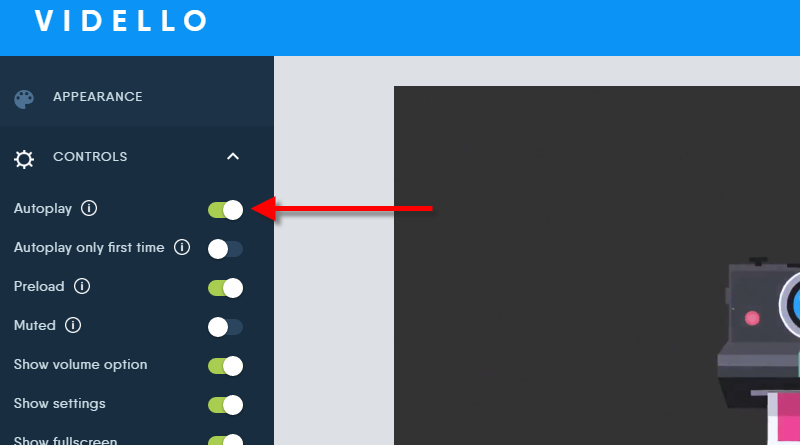 And slide the switch to turn on Autoplay only the first time. This allows you to both save bandwidth and grant a better user experience.