Is your autoresponder not on the current VIDELLO integrations? Fear not! We have added a Custom HTML option so that you could use your own HTML form inside VIDELLO.
On the left panel of the editor click on APPS and select Email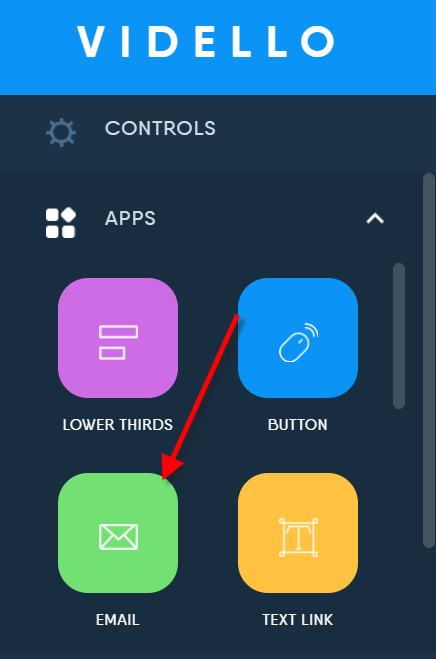 After choosing a preset click on Settings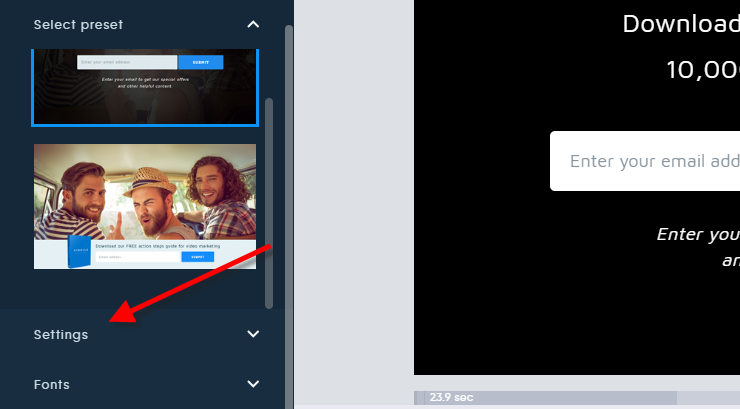 Select Custom HTML for the Autoresponder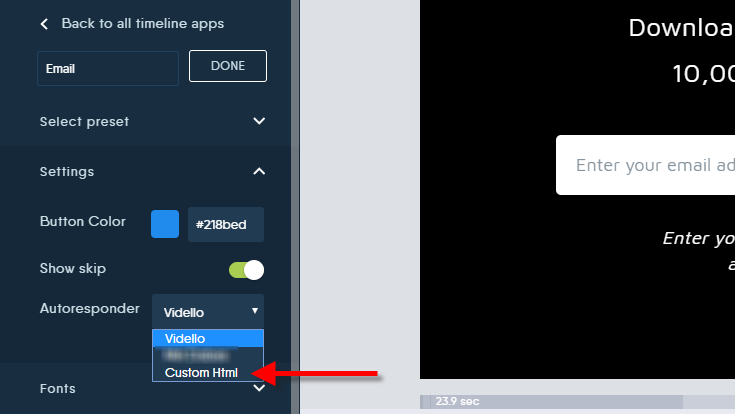 Depending on your autoresponder, copy the form code from the Embed Form or HTML Form section

Paste the code to the Custom HTML Code box and click Parse Code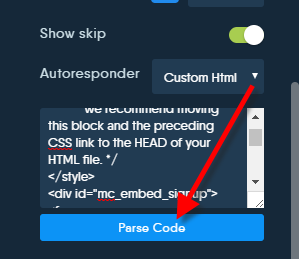 The current presets is limited only emails, but we will be adding more presets to allow you to embed additional fields i.e. Name, Phone, etc. After parsing the code make sure to select the email input field.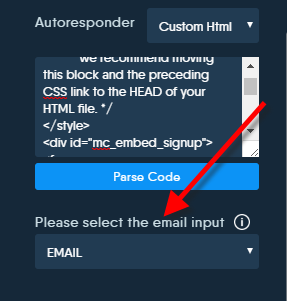 ---
Thank You Page
You'll need to create the Thank You  page within your autoresponder. Your viewers will be redirected to the Thank You page after submitting their email.
For example in MailChimp where you can host your own Thank You page