The aspect ratio  of a video refers to the proportions of its height and width. Sometimes, especially if the video is not well formatted, the transcoder could fail in detecting the right width and height ratio.
We have added an option for you to manually change the video ratio. At the left panel of the editor click on Appearance

and select the Video Ratio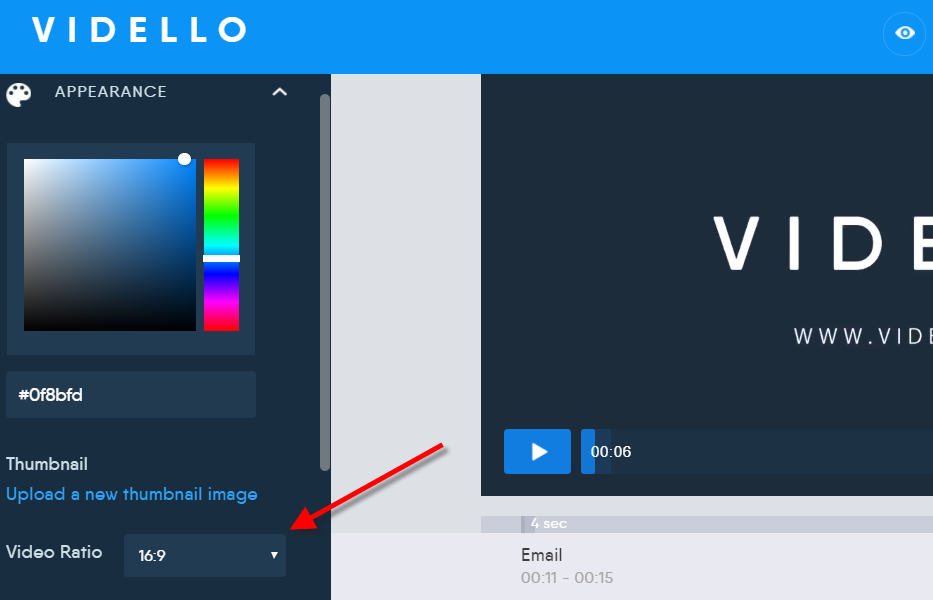 Two of the commonly used ratio is 4:3 or fullscreen, and 16:9 or widescreen.