You can now download your video files.
In you VIDELLO dashboard click on your Project

To the right of the video you want to download click the Download Video button

A popup will be shown allowing you to download your video in all the available formats. Choose the format you want to download.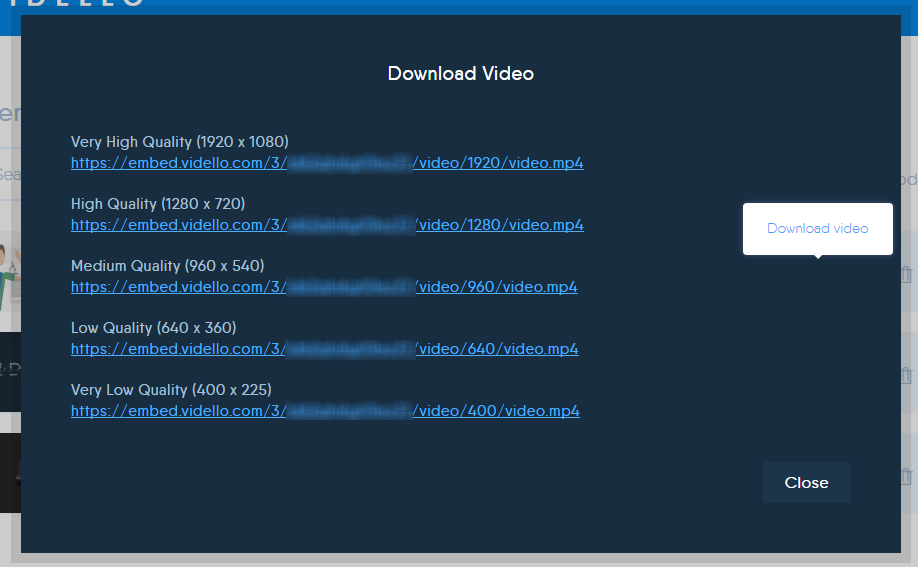 Depending on your browser clicking on the link may open a new tab or may download the video right away. If it's open in a new tab simply right-click on the video inside the new tab and click "Save video.."