With VIDELLO's Image app, you can add your branding or logo to your video. You can also use the image as a link to your website.
To add the Image App:
1. Click APPS at the left panel of the editor and click Image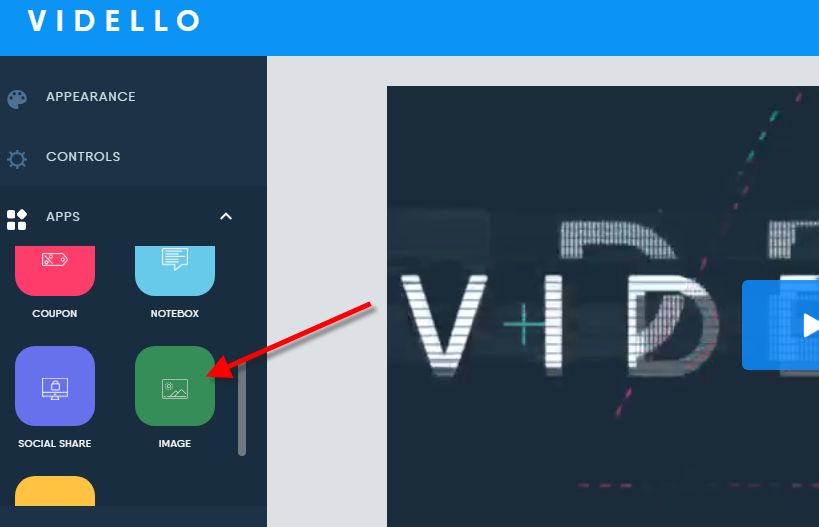 2. At the left panel click on Change Picture to upload your own image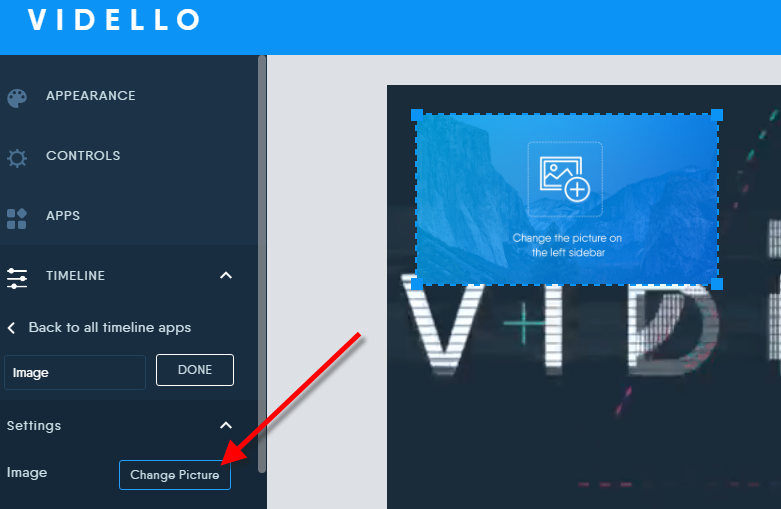 ---
Clickable Image
Select the added image from your Timeline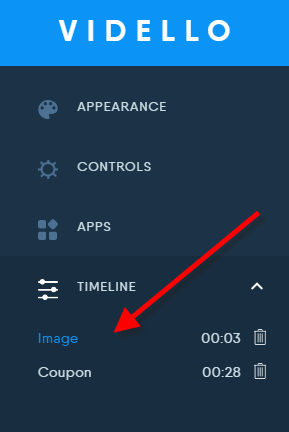 At the left panel under Settings enter the URL and select if the URL is opened on a new window or the same window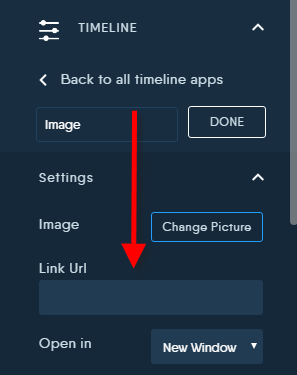 ---
Image Animations
At the left panel under the image Settings choose an effect for Enter and Exit Effect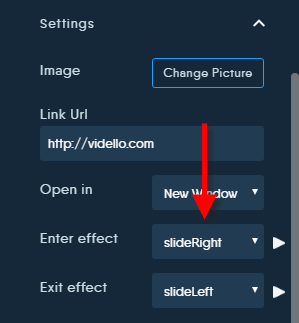 You can also change the speed of the animation by sliding the Effect Speed bar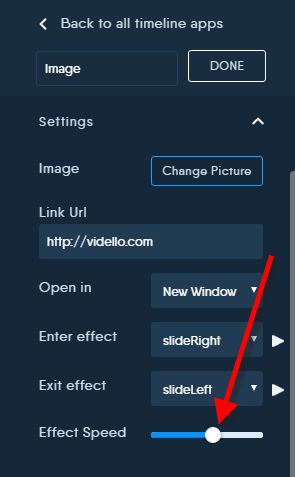 ---
Timing
You can choose when to exit the Image by select "After seconds" or let it appear to the rest of the video by selecting "Never"