You can make your videos more visually appealing by using VIDELLO's frames.
In the editor click on Frames at the left panel.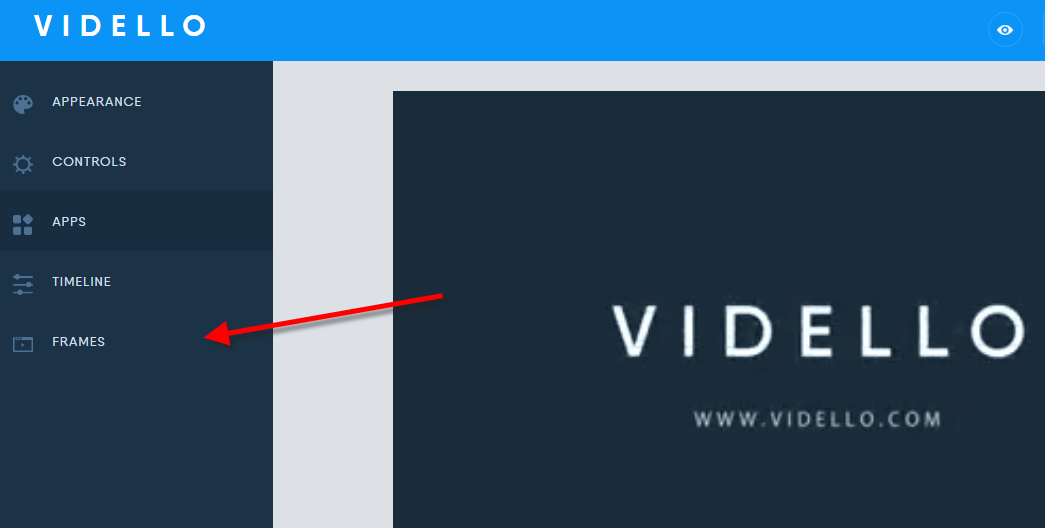 Choose the frame you want to use

---
The frame or border will not appear when editing the video. It will only appear when you preview or when embedding the video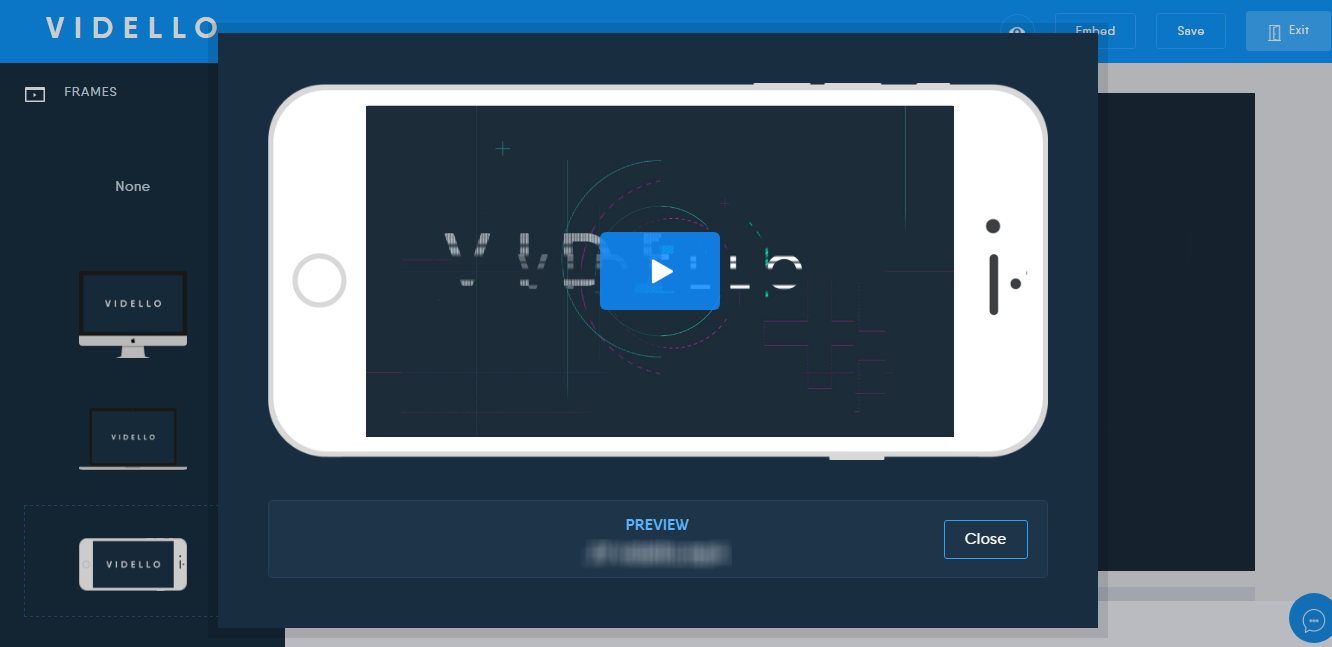 Note: If the video is already embedded to your page and you want to change frames. You'll need to copy the new embed code and paste the new code to your page.