Using coupon codes to offer discounts to your viewers creates scarcity. 
This feature lets your viewers take action quickly on your offer and move forward with their purchase. 
Inside the editor click on APP at the left panel and click Coupon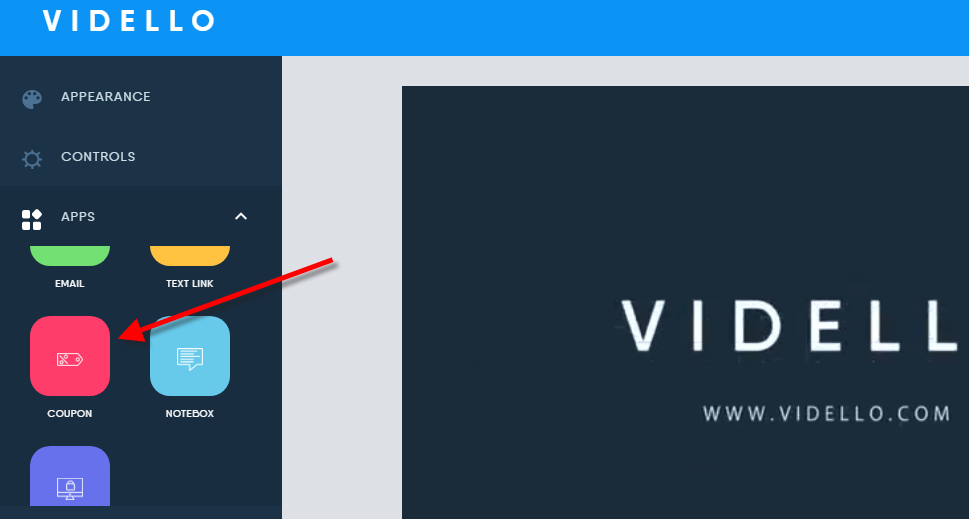 ---
PRESETS
At the moment, there are only two presets.
In the first preset, you can  redirect your viewers to your page (i.e. sales page, where they can apply the coupon code and get a discount when purchasing your product.)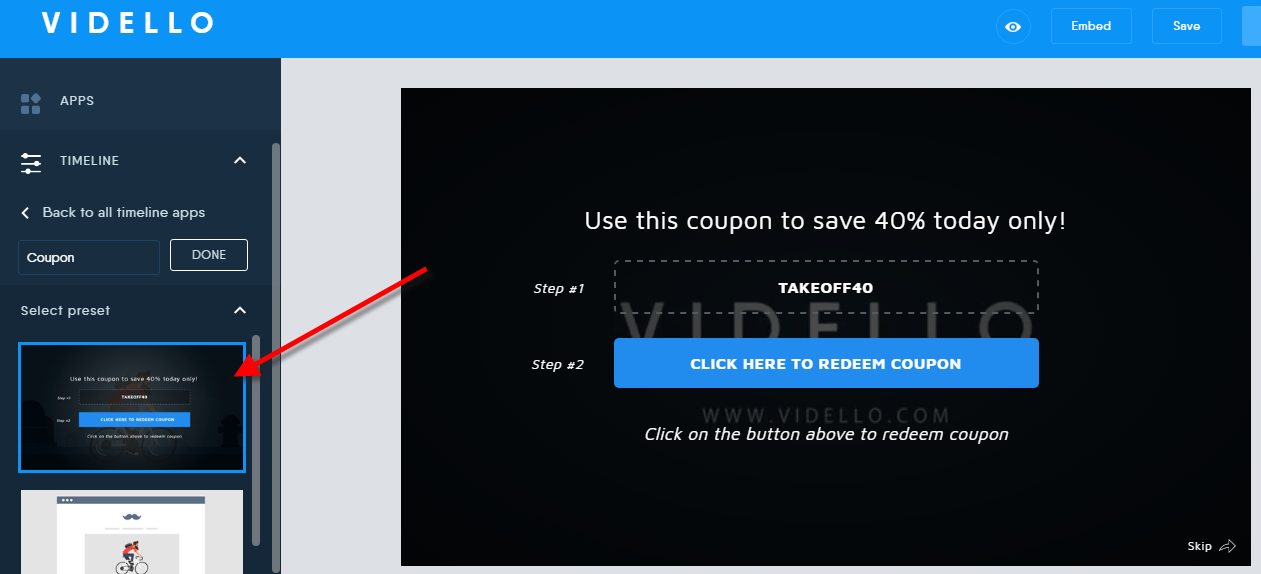 Click Settings on the left panel. From here you can change the button color. Enter the your page URL where the viewer can redeem the coupon. And Show/Hide the Skip button to let the viewers continue with your video.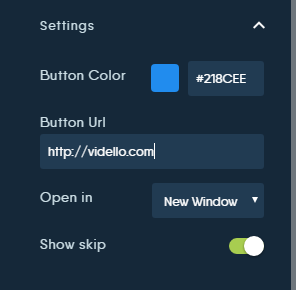 In the second preset, you can show the coupon code through the entire video timeline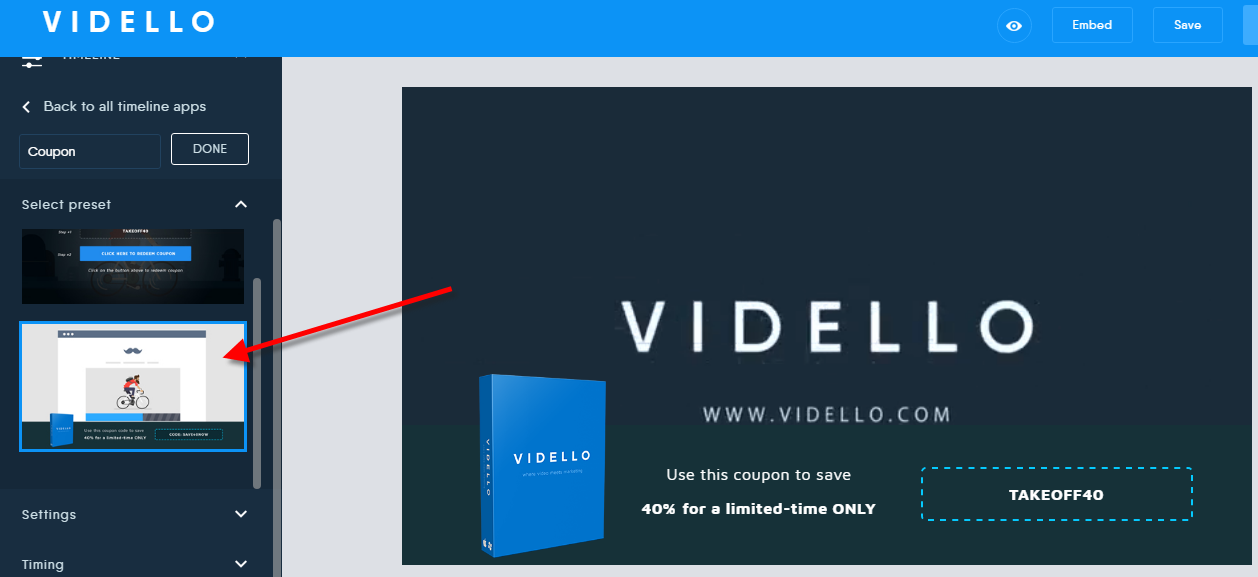 Or hide the coupon by clicking on Timing at the left panel, and setting the time when the coupon will exit.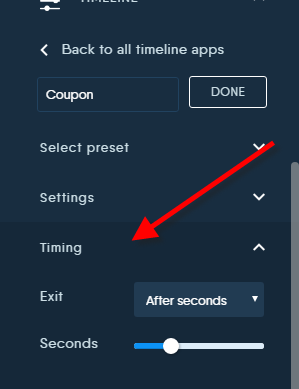 In the preset Settings, you can change the font type, background and coupon color, and change the image by uploading your own logo or picture