If you are selling a product or simply promoting one,  social media is your best friend. Not only does it help get the word out, it also increases your brand or product awareness.
In your VIDELLO dashboard simply click on the APP tab and click on Social Share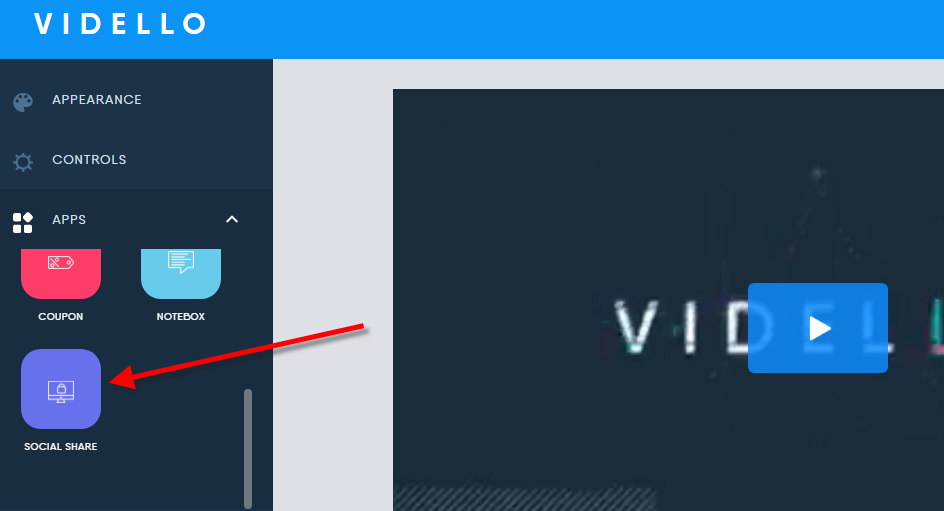 In the Settings you can change the icon color, enter the URL  of the web page where you will embed the video, and also enter a share title. 
You can also show the Skip button if you want to add the Social Share button in between the video timeline. The skip button will allow the viewers to continue with your video.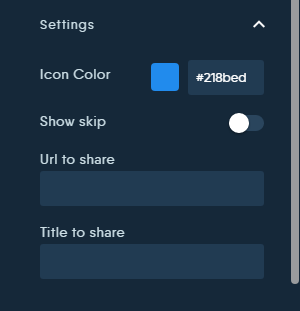 ---
FONT
To change the default text, simply highlight it and start typing your own message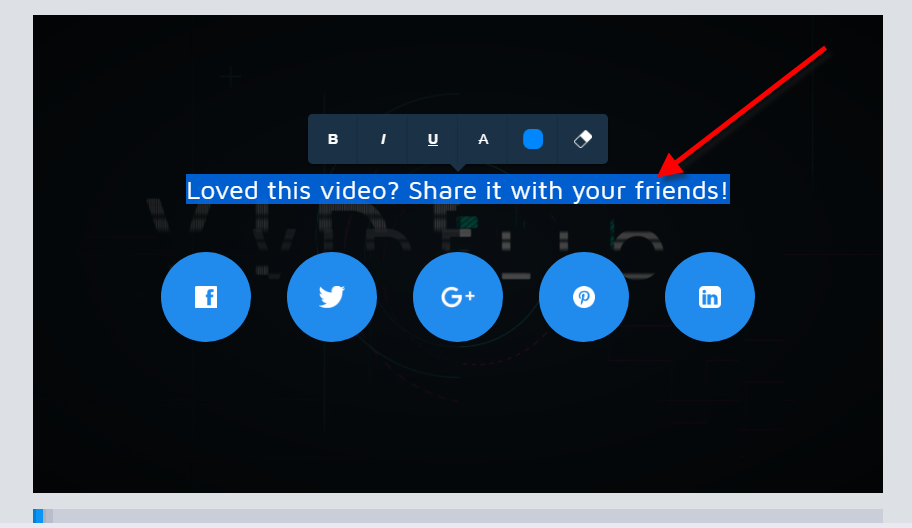 At the left panel, click on the Font section to change the Text and Skip font type