One of the most important assets of an online business is the email list. The bigger your list, the more possible sales you can make.
With the use of VIDELLO's email app in your videos, you can greatly boost your opt-ins and build a bigger list.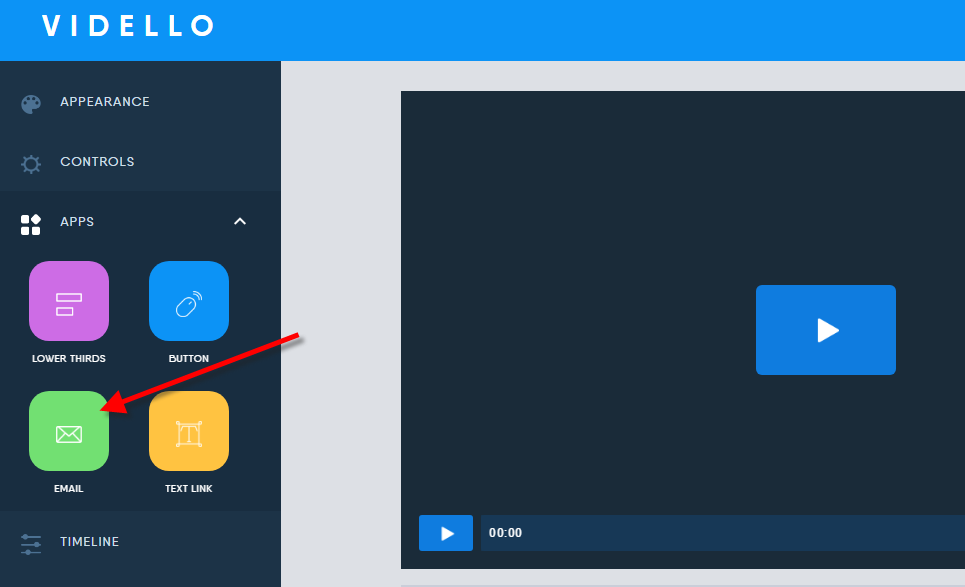 ---
EMAIL SETTINGS
Right after adding the email app it will go to the Settings section. From here you can change the button color

Show the Skip button. If your video have important informations, you can take advantage of hiding the Skip button to ensure that you viewer will opt-in before they can continue to watch the video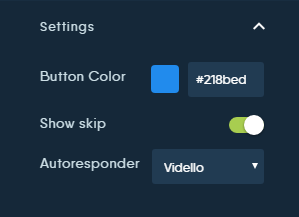 And select the Autoresponder and list where you want the emails to go. You can find the current autoresponder you can integrate with HERE
If VIDELLO is selected as autoresponder, you can download the list as .csv file. You can then upload the file to other autoresponders.
Go to the Project section of your VIDELLO dashboard, and click on the "Download collected emails" icon

---
FONTS
To change the text, simply highlight the default text and type your own messages.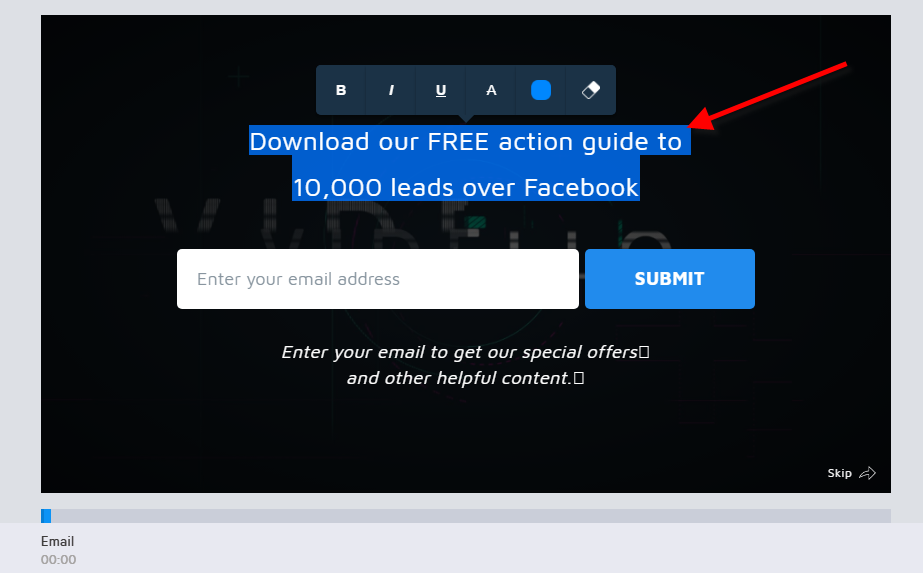 At the left panel, click on Fonts, where you can change the font type of the top, input, bottom, button, and skip font.