Introducing urgency into your call-to-action buttons can greatly increase your leads and sales. With VIDELLO's Button app, you can simply add a CTA into your videos that can force your viewers to take action.
To add the button click on the APP tab at the left panel of the editor, and click on Button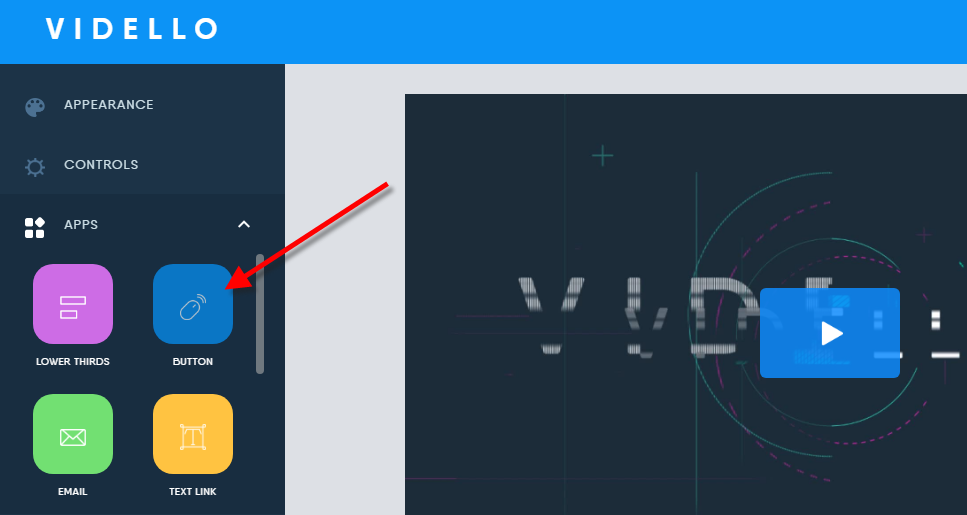 After adding the button, you'll be able to select a Preset.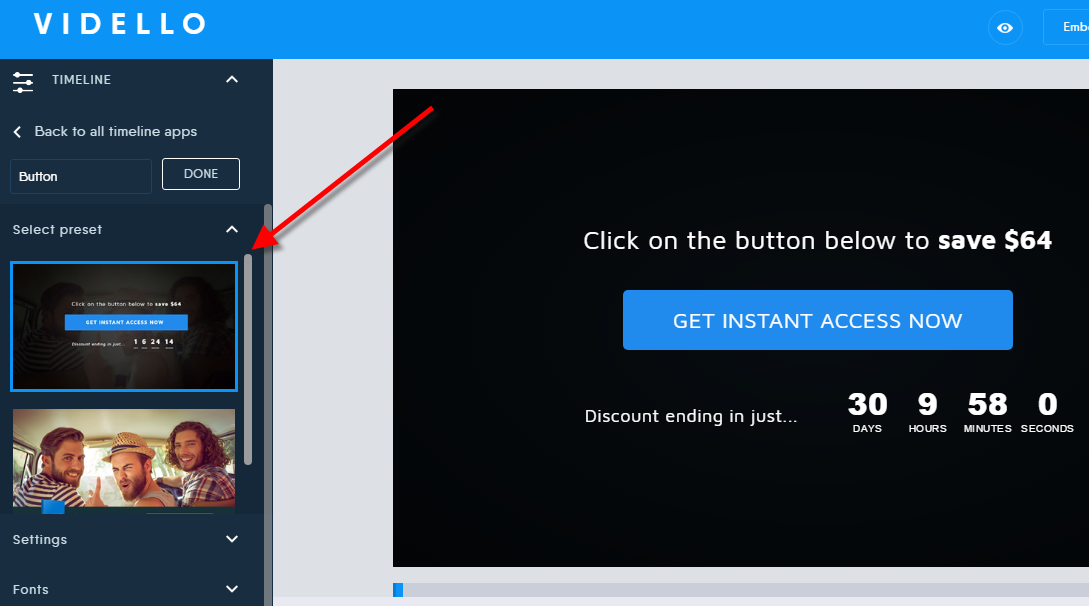 ---
COUNTDOWN PRESET
When you show visitors a time constraint, it encourages them to act now to avoid missing out on your offer.
After selecting a preset, click on Settings. In the settings you'll be able to change the button color, enter URL where it will redirect the user when the button is clicked. And select a target "new window" or "same window" where the URL will be opened

You can also set when your offer will expire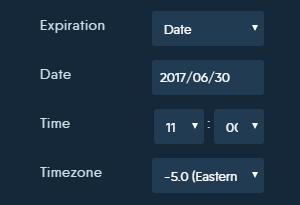 Show/Hide the Skip button, you can place the button app in the middle of your video, and when it appears your viewer can continue with the video by clicking on Skip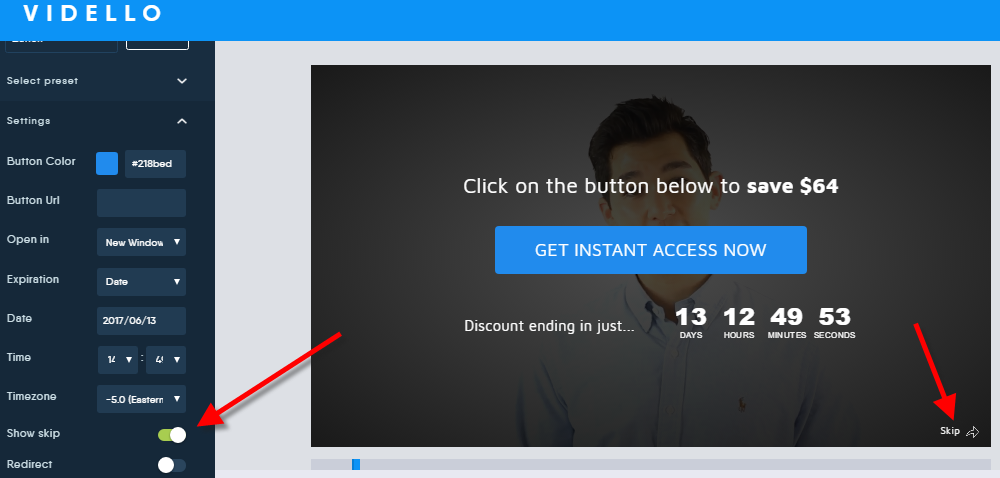 When your offer expires you can set it to redirect. You may also enter your message that the viewers will see on your offer expiration

Fonts
Clicking on the Fonts section, you'll be able to change the Top Text, Button, Bottom Text, and Skip font types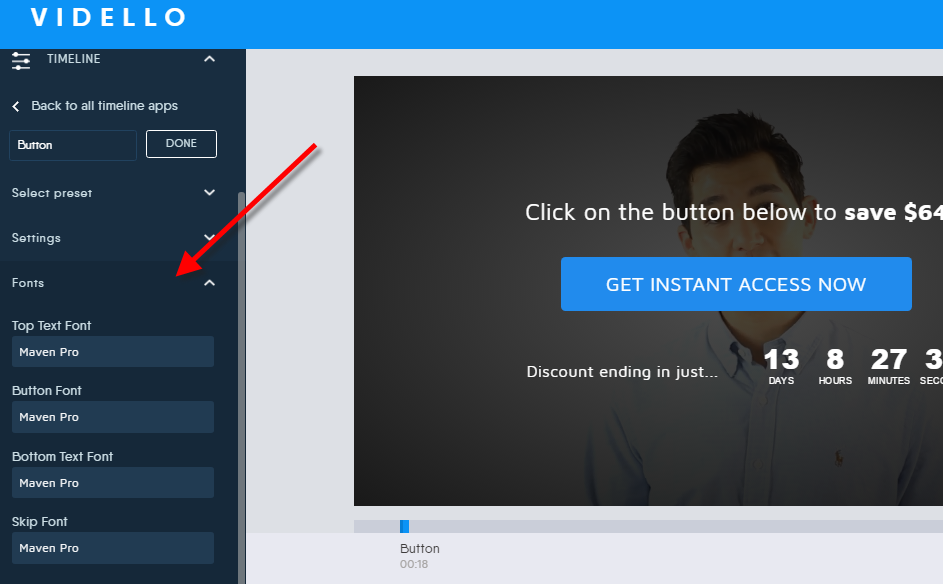 ---
LIMITED TIME PRESET
Showing your viewers that your offer will end on a limited time makes them want to take  action while they can.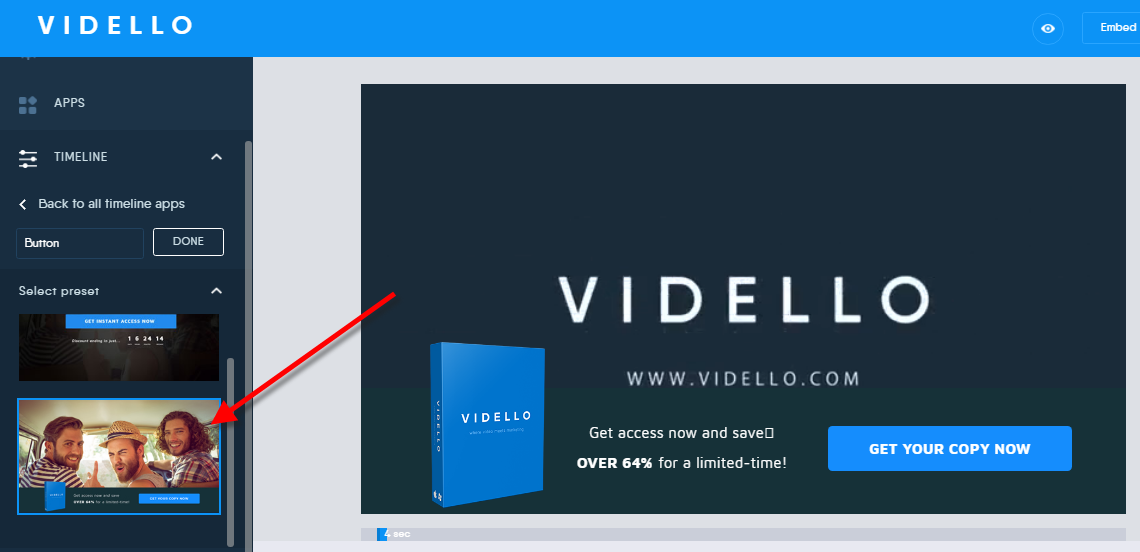 Settings
In the settings section you can change the Text and Button font type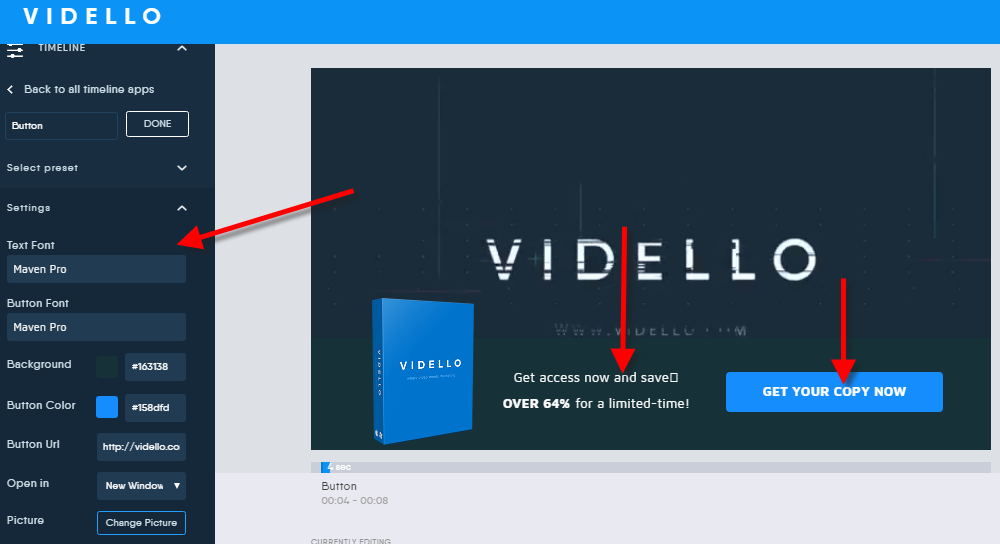 Choose a color for the background and button. You can use the color picker or enter a hexadecimal value of the color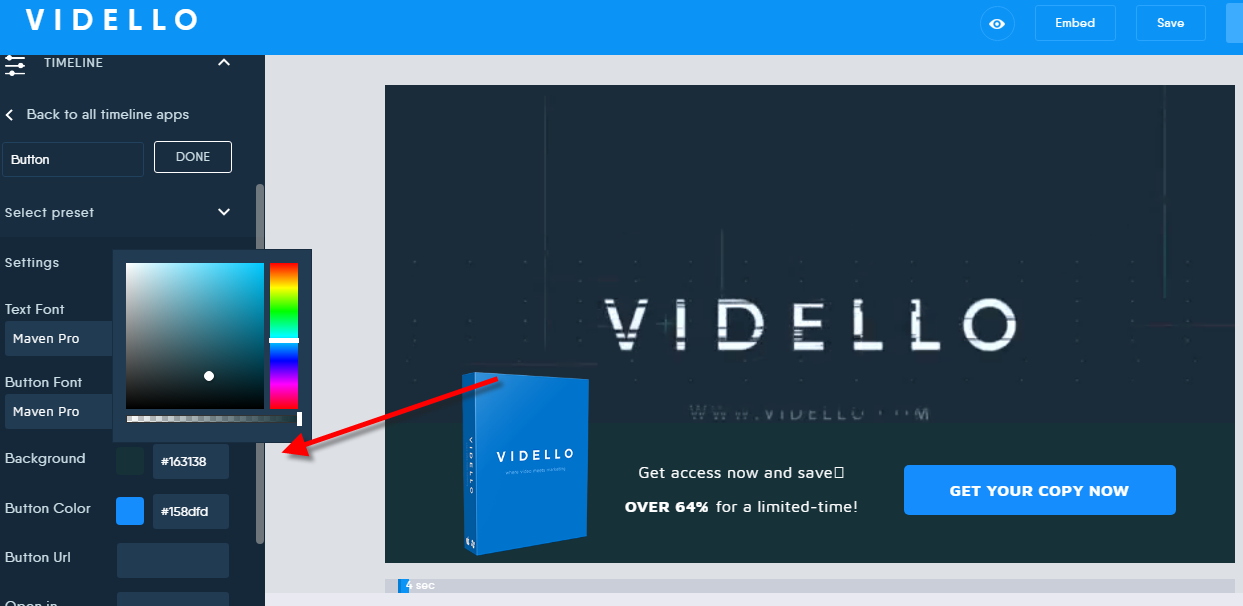 Enter a URL and select a target where to open the URL, when the button is clicked


Upload your own image or logo by clicking on the Change Picture
Timing
On the Timing section you can set when the button will exit by selecting After Seconds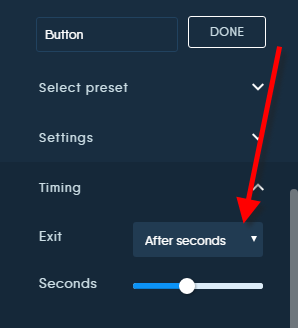 Or let the button app appear until the end of the video by selecting Never