Lower Third is an area on the screen where you can provide additional information to your viewers; such as the video title, location, or other contextual information.
To add the lower third to your video click on the App tab on the left panel and click on Lower Thirds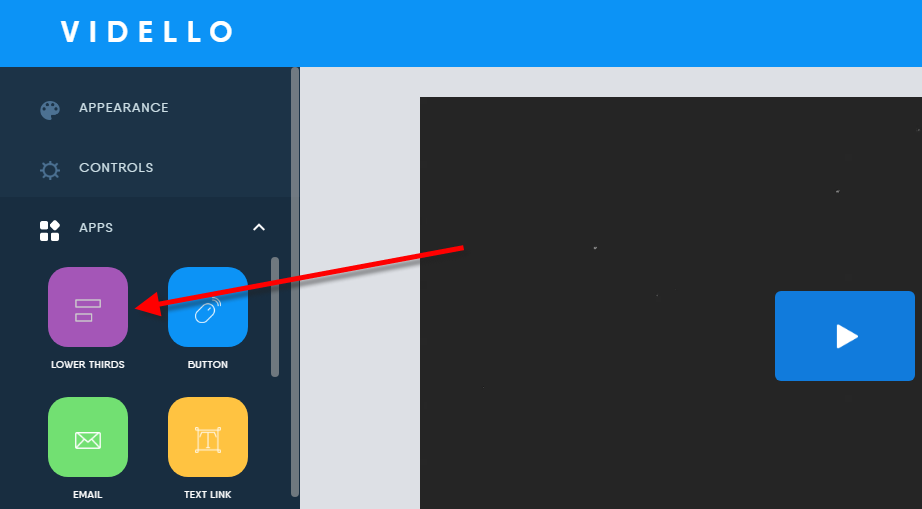 ---
Presets
Right after adding the Lower Thirds you'll be able to select a style or presets. Simply click on the preset you want to use.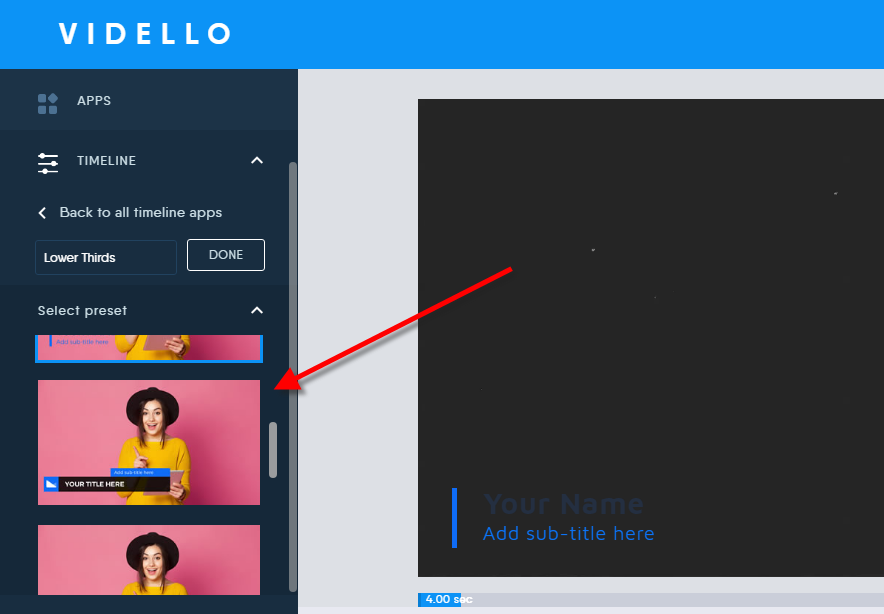 ---
Editing the Lower Third text
To edit the Name field simply highlight the default text, and type in the text you want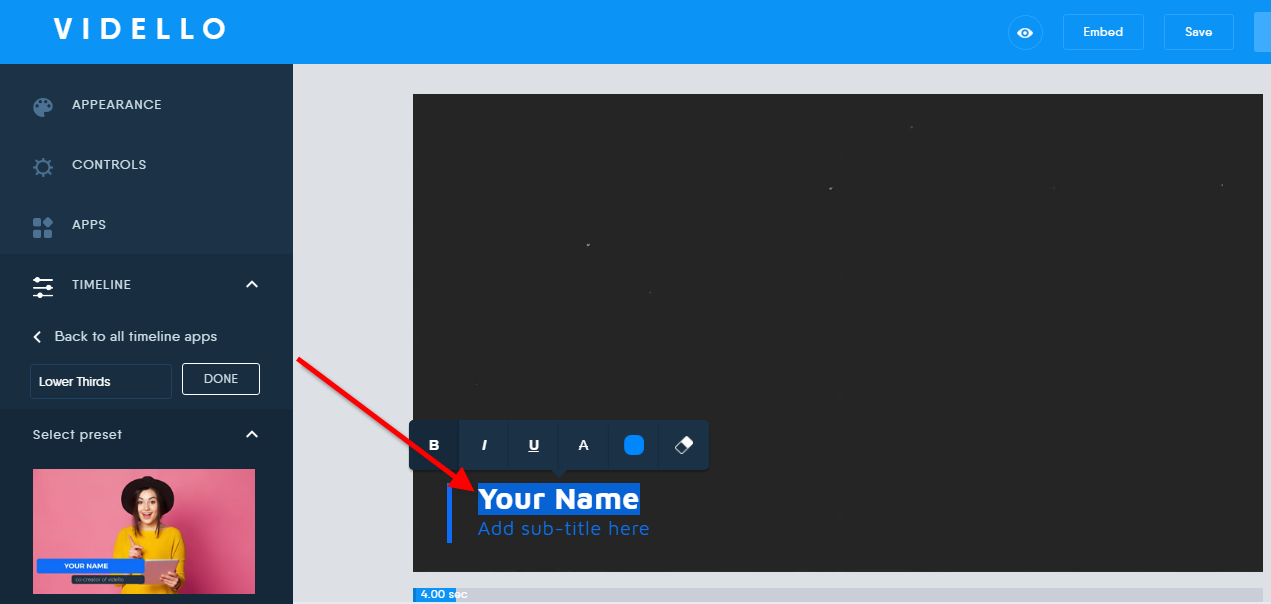 Do the same to edit the sub-title text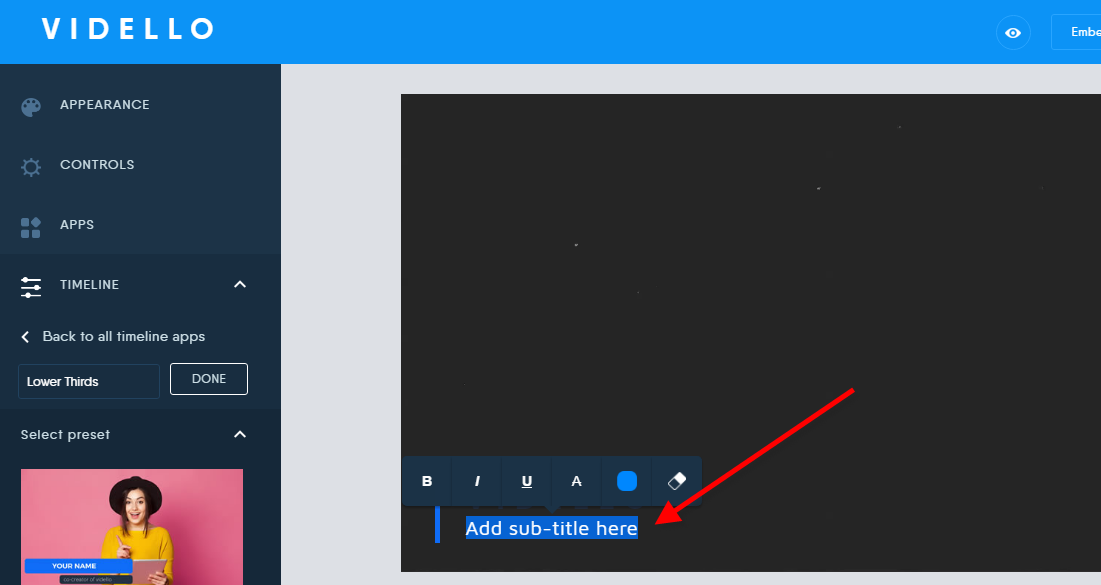 ---
Lower Third Settings
Within the settings you can change the fonts for the Name and Sub-title, border color, and the position of the Lower Third.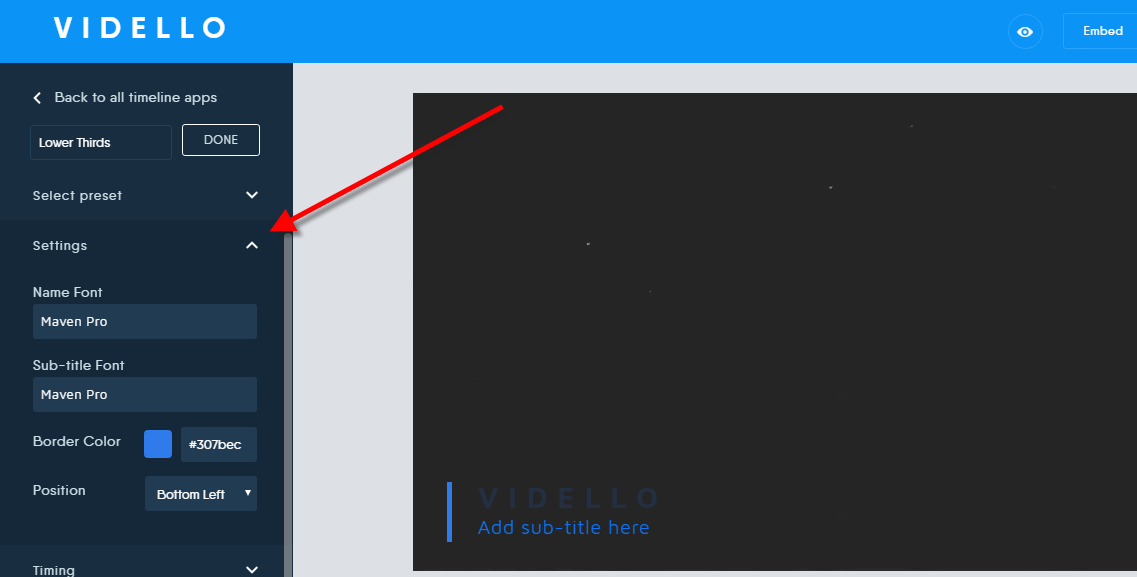 ---
Font Color
To change the color of the name and sub-title highlight the text and an inline editor will appear. Click on the Color picker and choose the color you like.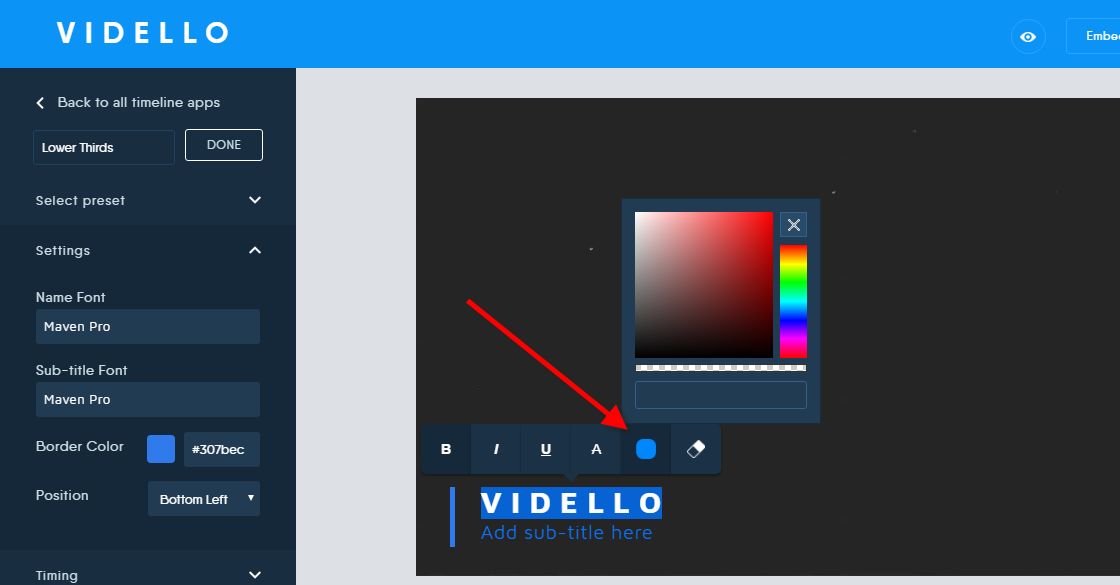 ---
Timing
In the timing section, you can set when the lower third will disappear or exit by selecting After Seconds.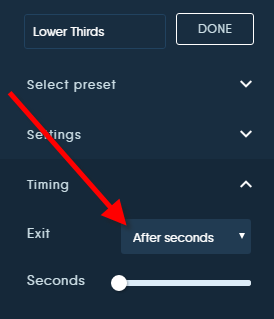 then slide the seconds when the lower third will exit