Easily integrate VIDELLO with Mailchimp by following the steps below.
1. Log in to MailChimp. If you don't currently have a MailChimp account, you can create one at: https://login.mailchimp.com/signup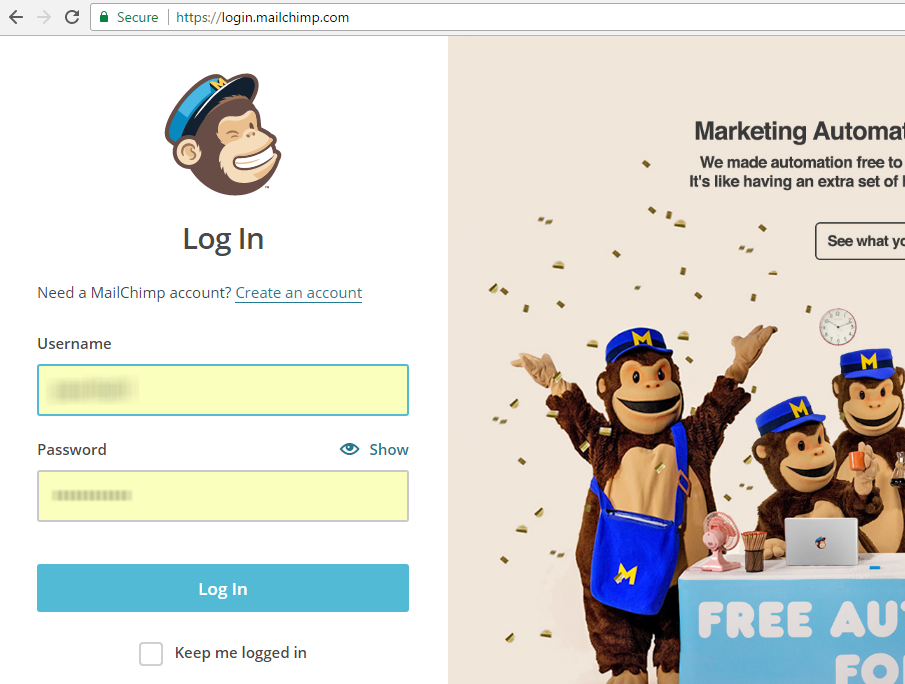 2. Click on your profile name and select "Account"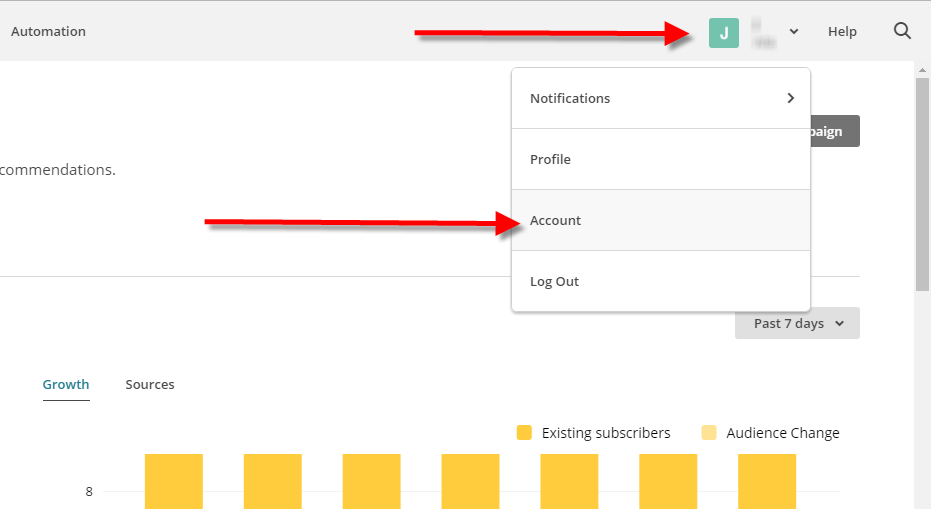 3. Click "Extras", and select "API Keys"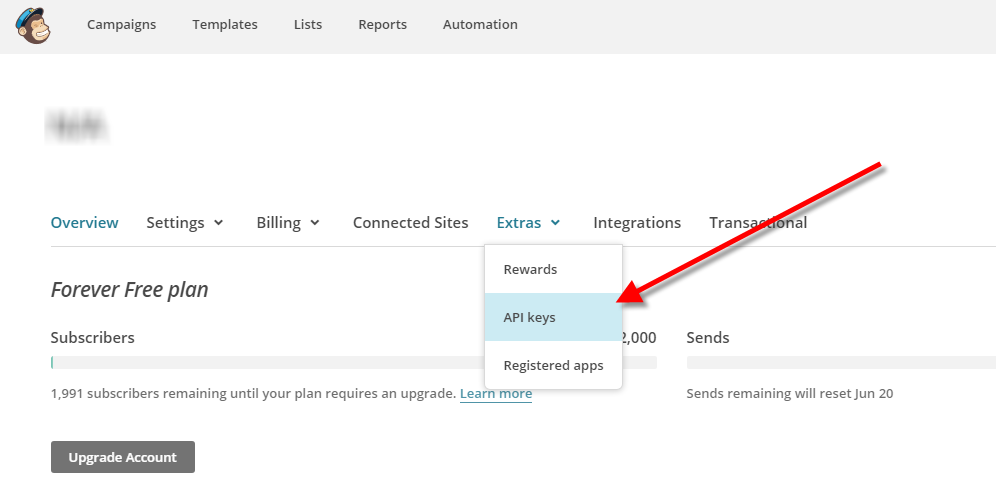 4. Scroll down to Your API Key, and copy the API Key

5.  In your VIDELLO dashboard, click on "Settings" and then "Integrations"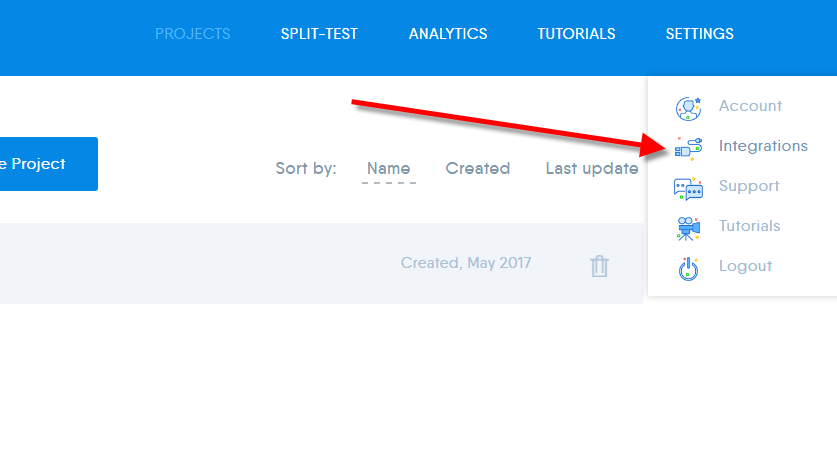 6. Select MailChimp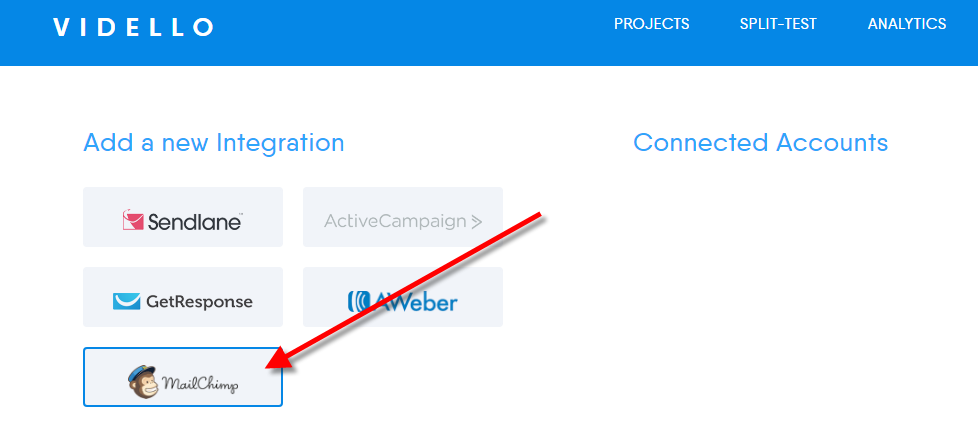 7. Enter your preferred name, then paste in the API Key and click "Connect"