VIDELLO uses PayKickStart for affiliate management and tracking.


Here's how to start promoting VIDELLO:
1. Go to VIDELLO's affiliate page:
http://vidello.com/jv
2. Scroll down and click the "Get Your Affiliate Links" button.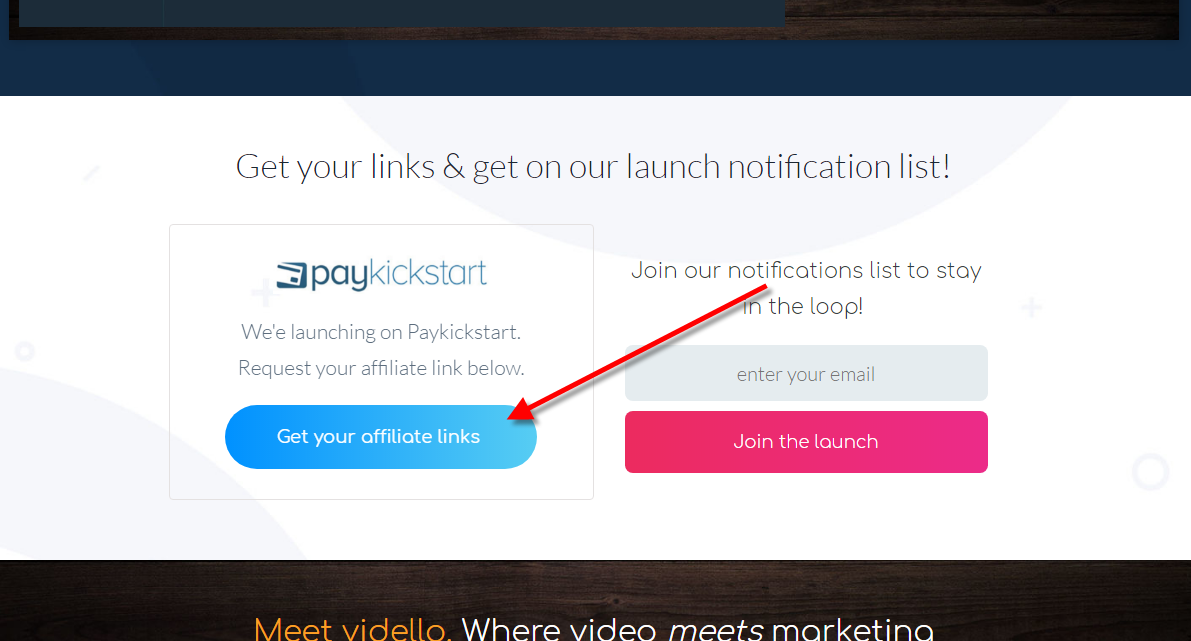 3. Click "Request to Promote".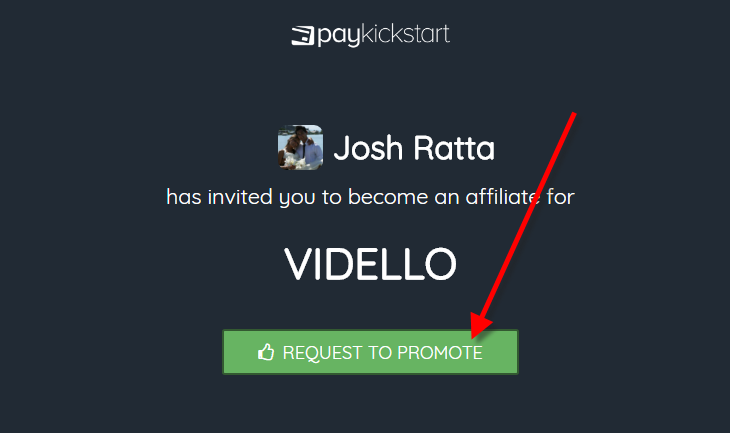 4. Log in if you have an existing account, or easily create a Free Account.

5. After logging in or creating your new account, click on the "Send Affiliate Request to Vendor" button.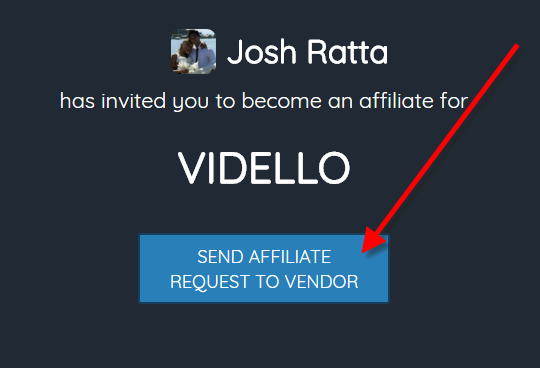 6. Wait for the request to be approved.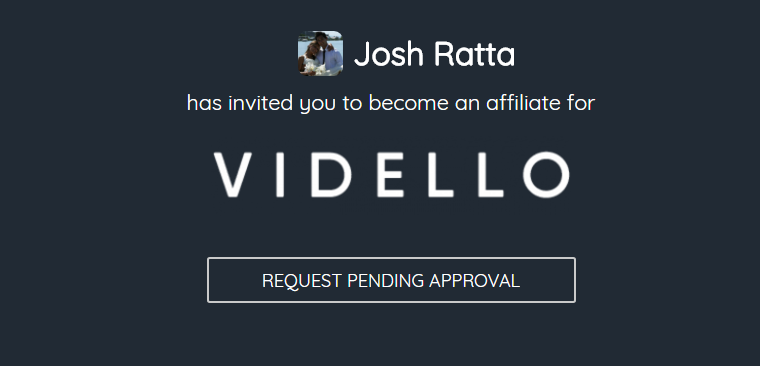 7. Once your request is approved you will receive an email notification like the image below.

8. You can use the URL  in the email to access your affiliate link, or log in to your PayKickStart account and click on "Affiliate Links" on the left side panel. This is the link you'll use to promote and start earning commissions on, for each customer you refer.